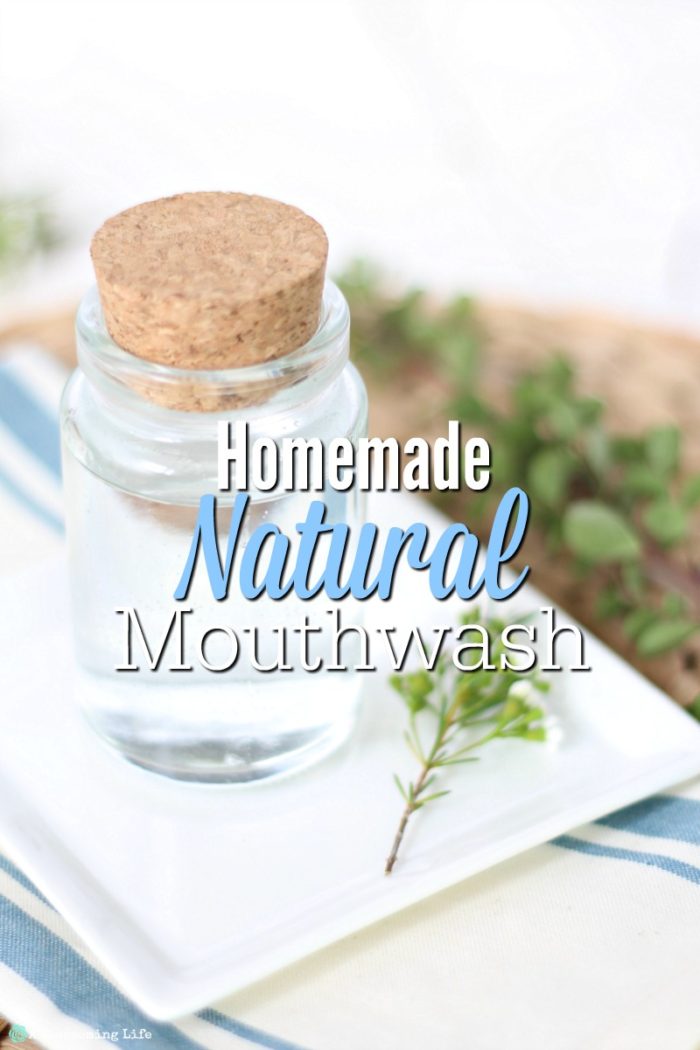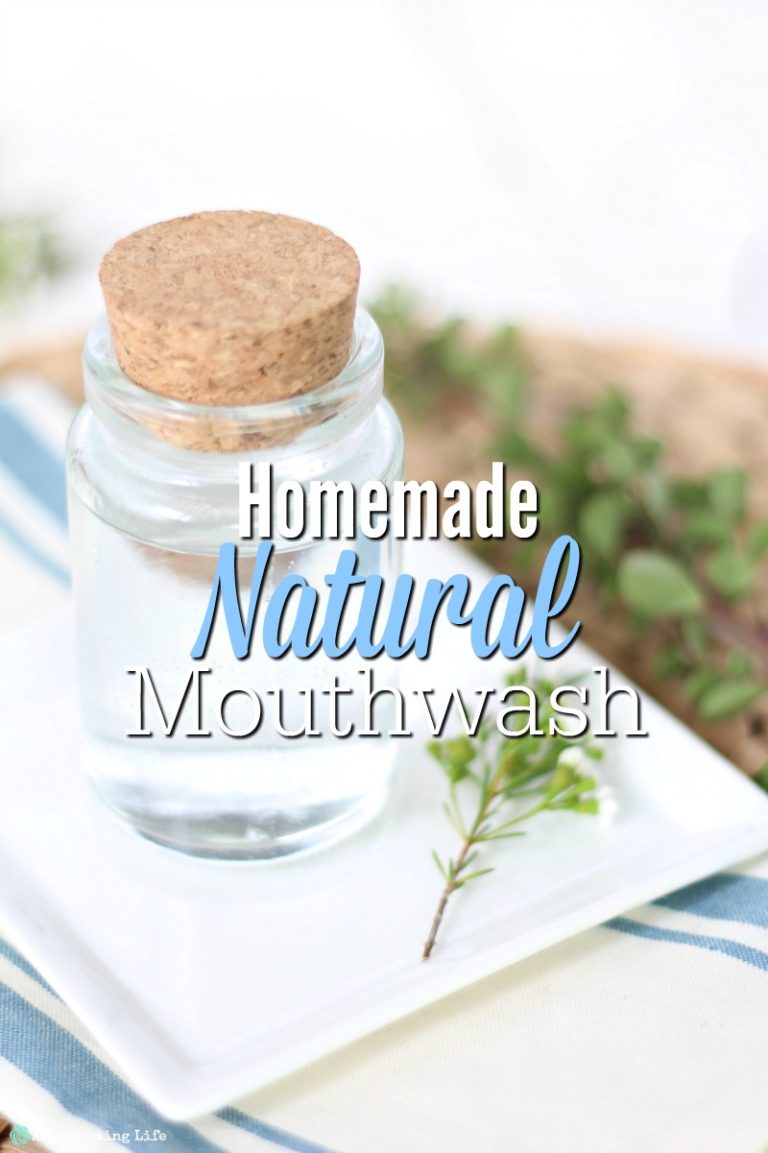 This started with adding a new mirror to my master bathroom. It's gorgeous. A great friend of ours worked with me to plan a frame for an existing mirror, and it transformed my bathroom. I wish I had a picture to share.
So, with the new mirror, I needed new shelving. My husband sweetly installed open shelving for me. Those shelves cost me nothing, since they were previously used for storage in our shed. I just added some Jacobean stain and directed my husband to the appropriate wall.
Along came my birthday, and my mom bought me this lovely, crystal decanter for mouthwash (not pictured). I didn't even know how much I wanted one until I received one.
So, I poured in the mouthwash. A minty, shockingly blue mouthwash.
I was kind of disgusted by how out of place that vivid blue looked in my pretty bathroom, so I quickly went out and bought the "original" flavor of mouthwash, purely for it's beautiful, golden color. It looks so pretty on the vanity in my crystal decanter. So, if mouthwash was merely decoration, I'm done. Looks great. But, turns out, that stuff tastes terrible.
I'm not even a label person, but I'm back there reading the ingredients. What is this… kerosene? Well, after reading the ingredients, I realize there isn't any good reason for me to continue using something that tastes that bad and could probably fuel my Toyota.
So, I made some mouthwash today. I'm not trying to pretend that this was my idea. This was 80% Pinterest and 20% personalization.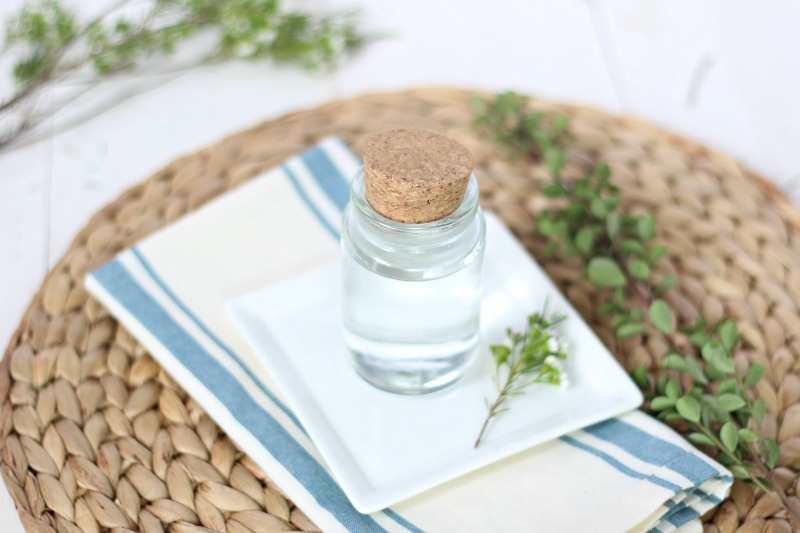 I tried making it a couple different ways, finding the right proportions of this and that. It didn't take me long to find the right combination. And a few days into using it, I got real life experience rinsing with this solution and realizing I needed more peppermint, less salt, or to swirl it in the decanter before use. Some of the recipes I was reading involved sooo much salt. One, that's a miserable way to rinse out your mouth, and two, salt is acidic, and you shouldn't rinse with a super high concentration of salt every day if you'd like to keep your teeth (Nature and Health).
This mouthwash is alcohol-free (though, I plan to make a vodka version later, because I kind of miss that fiery, eye-watering, fist-clenching experience), but enlists the help of baking soda to neutralize acidity, freshen breath, and prevent infections (Health Guidance), as well as a small amount of salt for it's alkalinity. Bacteria love acidic environments, so when salt increases the pH in your mouth, bacteria are deterred (Livestrong). I also included peppermint essential oil (Find it on Amazon
here) for it's refreshing taste, and Germ Fighter from Plant Therapy (Amazon link). My water was filtered through my Berkey
filter, which I absolutely love (read about Berkey filters here).
This mouthwash is refreshing, and doesn't have all of the sugary sweetness from those artificial sweeteners in typical mouthwash. Why would I want that stuff swirling around my teeth anyway? Best of all, it's prepared in minutes, which is great, because my time is in high demand in this house. Like right now, I'm supposed to be getting ready to leave, but I'm not. We're consistently 15 minutes late to everything, unsurprisingly.
Let me know how you're liking it, as well as anything you like to do different with your homemade mouthwash.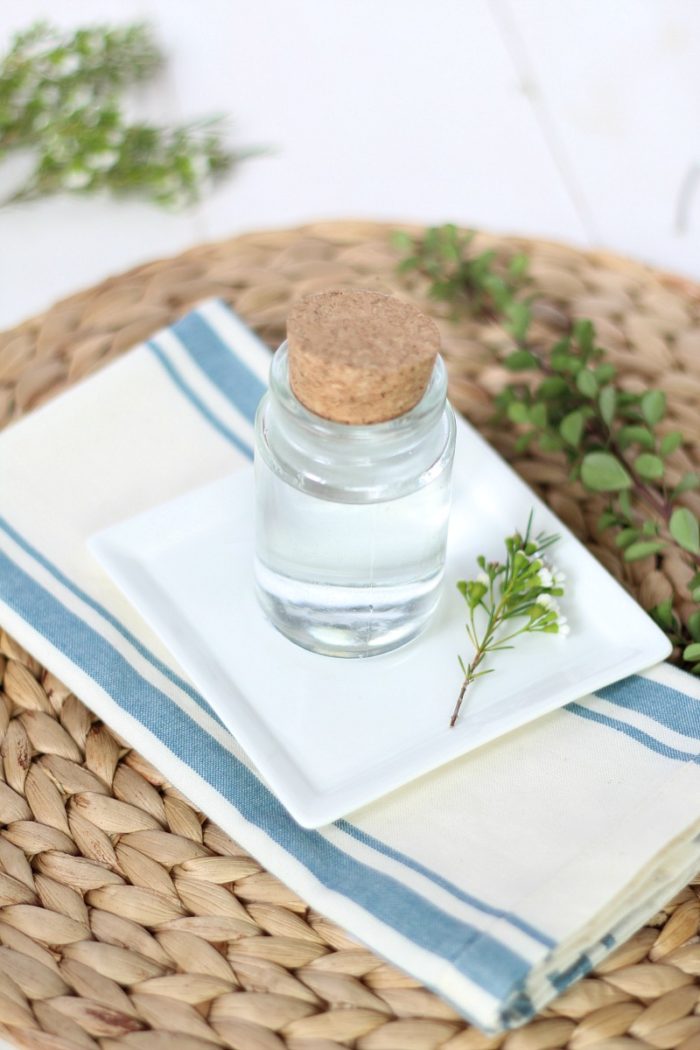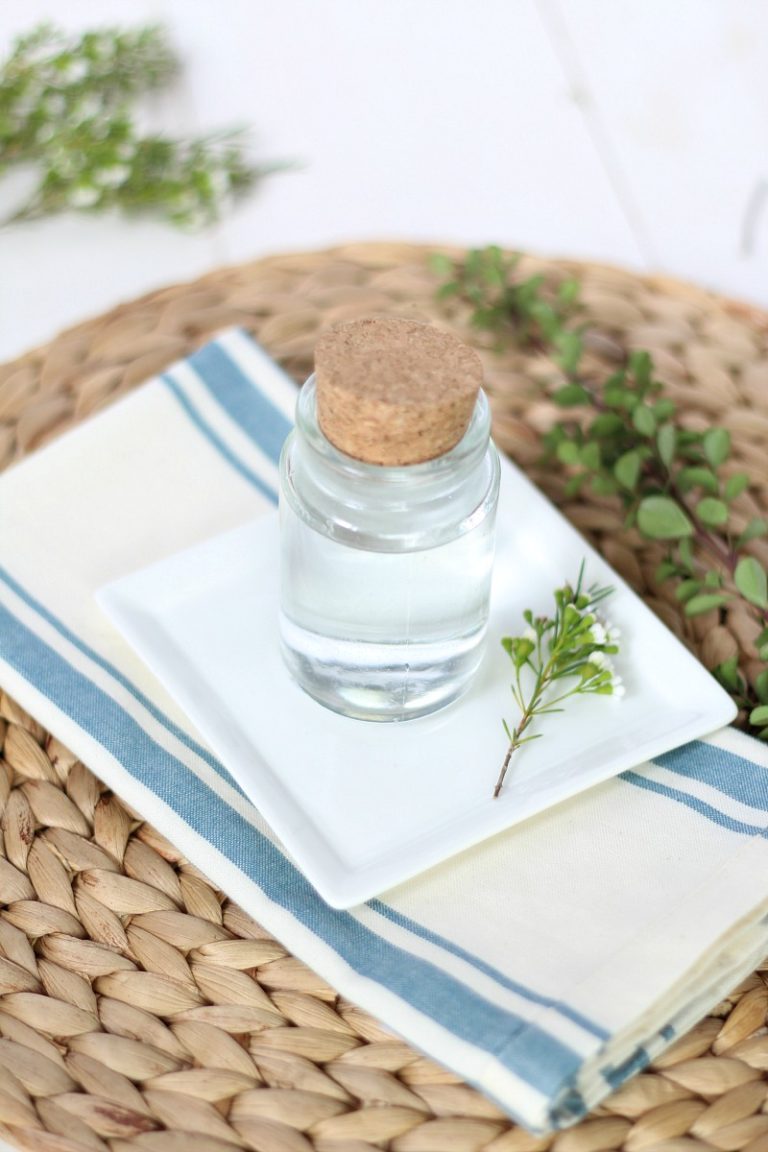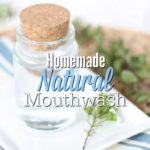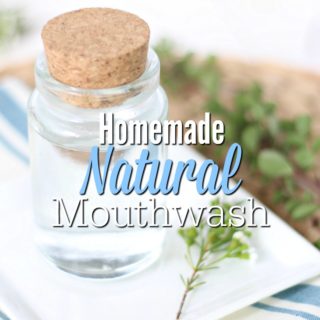 Natural Mouthwash
Refreshing, bacteria-preventative, alkalizing, all-natural mouthwash.
Ingredients
2

cups

filtered or distilled water

warm

1

T.

baking soda

1/8

tsp.

salt

I use pink Himalayan salt

3

drops peppermint essential oil

1

drop Germ Fighter essential oil
Instructions
Warm the water. You don't need it hot. Just warm enough to easily and quickly dissolve salt.

Add baking soda and salt to the water. I used a blender bottle, and it was a lot faster than stirring to dissolve.

Add the essential oils and combine as before.
To use
Shake, stir, or swirl the solution before use.

Use as you would a normal mouthwash, but rinse your mouth with water afterwards, and limit use to 4 times a week.**
Recipe Notes
**Cautions:
Using a saltwater rinse too frequently can weaken the enamel on your teeth.
Do not swallow the rinse. Large amounts of highly concentrated saltwater can be harmful, and essential oils should not be ingested, either.
Sources:

http://www.livestrong.com/article/183017-how-to-gargle-with-epsom-salt/
Amazing Ways How Salt Water Mouth Rinse Benefits Oral Health