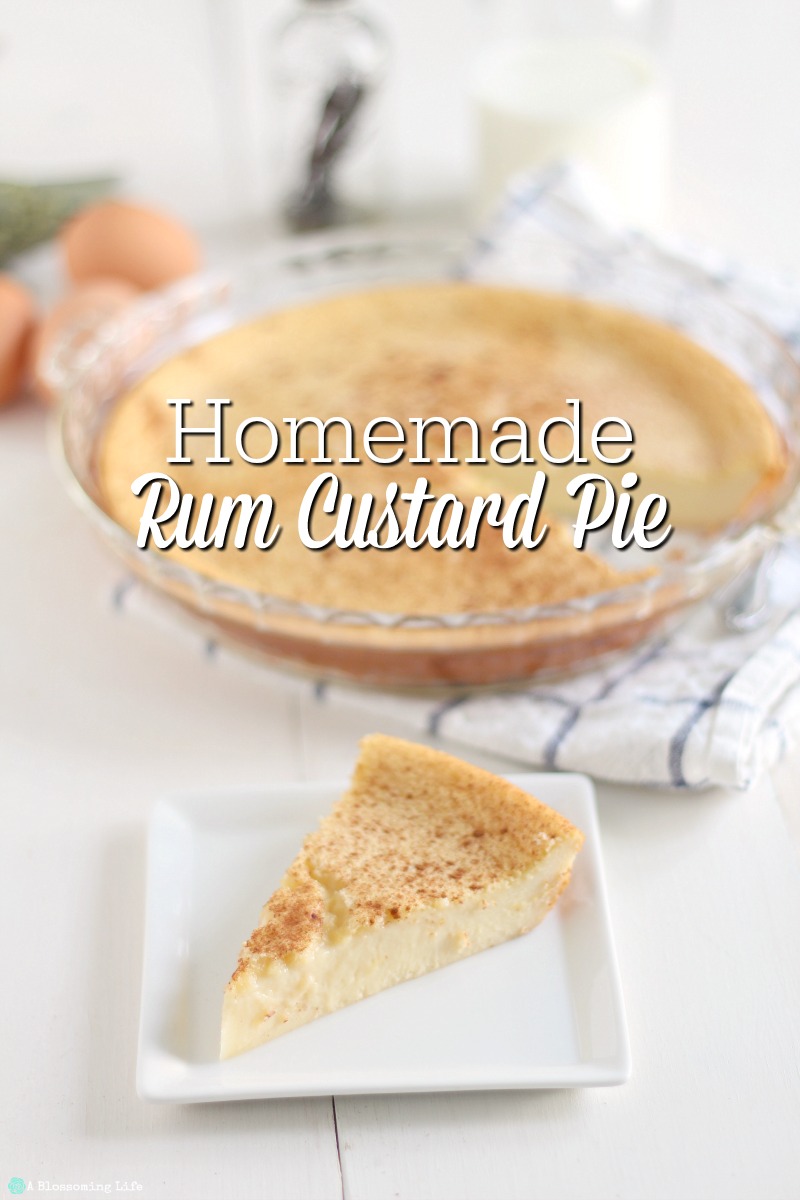 Custard pie. Made with a blender and everyday ingredients.
This is the pie you whip together when you have company coming and very little time to make dinner, much less dessert. I can put it together in under 10 minutes, and it bakes for 40.
Eat it warm, or place it on the porch in December and enjoy it cold.
I love complex recipes, but I don't love the time they take. This pie is literally one of the easiest pies to make.
I've been sharing a lot of recipes lately that involve eggs. Lots of eggs. I love the custard flavor, eggs are cheap, and I sweeten with honey or maple syrup, so these recipes are delicious without the empty calories.
To add holiday flavor, there's a splash of rum extract in there. Hence, the Rum Custard Pie. Go ahead and use rum, if you like. I don't have a bottle of rum hanging around, but I usually have rum extract. The flavor brings back memories of those Butter Rum Life Savor candies. Remember? I loved them as a kid.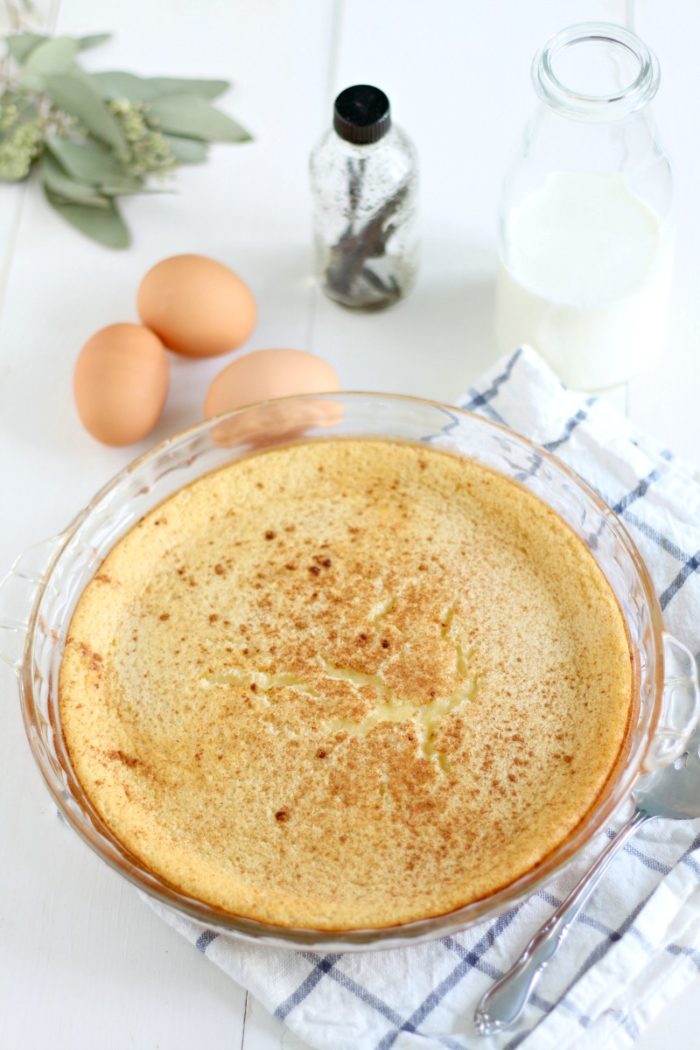 So, if your family asks you to contribute something to Christmas or New Years dinner, here you go. So simple, very quick, and really delicious. I think your grandparents will be happy, too. Mine always enjoy custard. It typically goes with their upbringing and the frugal nature of the ingredients.
Best of all, it's a spin-off from the very popular "Impossible Pie", which doesn't require a crust. Yet, while baking, the ingredients will very handily form their own crust, saving you the flour, the butter, the time, and the sticky mess.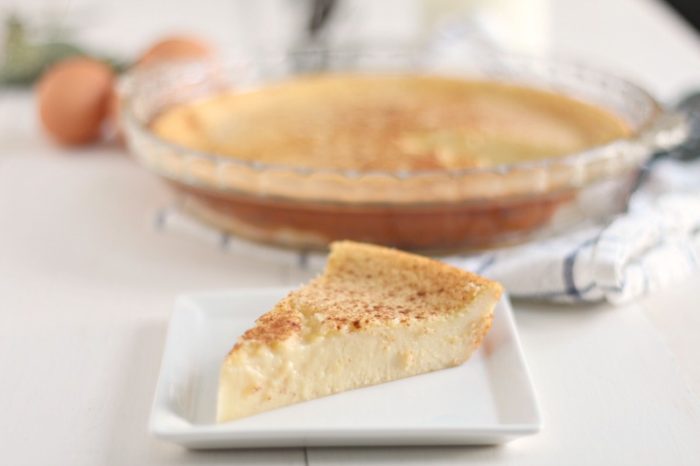 If you're interested in substituting honey in a recipe that calls for sugar, check this article out:
4 Rules for Successfully Swapping Honey for Sugar
Rum Custard Pie
2016-12-14 10:43:23
Serves 8
A classic custard pie with a delicious rum flavor.
Ingredients
1 3/4 cup whole milk
1/4 cup butter, melted & cooled
1/3 cup honey
4 eggs
2/3 cup flour
1/8 tsp baking soda
dash of salt
1 tsp vanilla extract
2 tsp rum extract
cinnamon for garnish (optional)
Instructions
Warm your oven to 350, and generously butter your pie plate.
Melt the butter, then set aside to cool.
Mix the baking soda with the flour, eliminating lumps (you don't want to run into a lump of baking soda in your pie)
Add all of your ingredients except the cinnamon into a blender, and blend for several minutes, or until very smooth.
Pour into the prepared pie plate, and lightly sprinkle cinnamon on top.
Bake for 40-45 minutes, or until the top is golden and the pie is set.
Serve warm or cooled.
Notes
For the 2 teaspoons of rum extract, you can substitute 5-6 tablespoons of real rum. To adjust for the added liquid, decrease the milk by about 5 tablespoons or just over 1/4 cup.
A Blossoming Life https://ablossominglife.com/
Merry Christmas!