Makeup Tip: Naturally Remove Makeup Without Makeup Remover!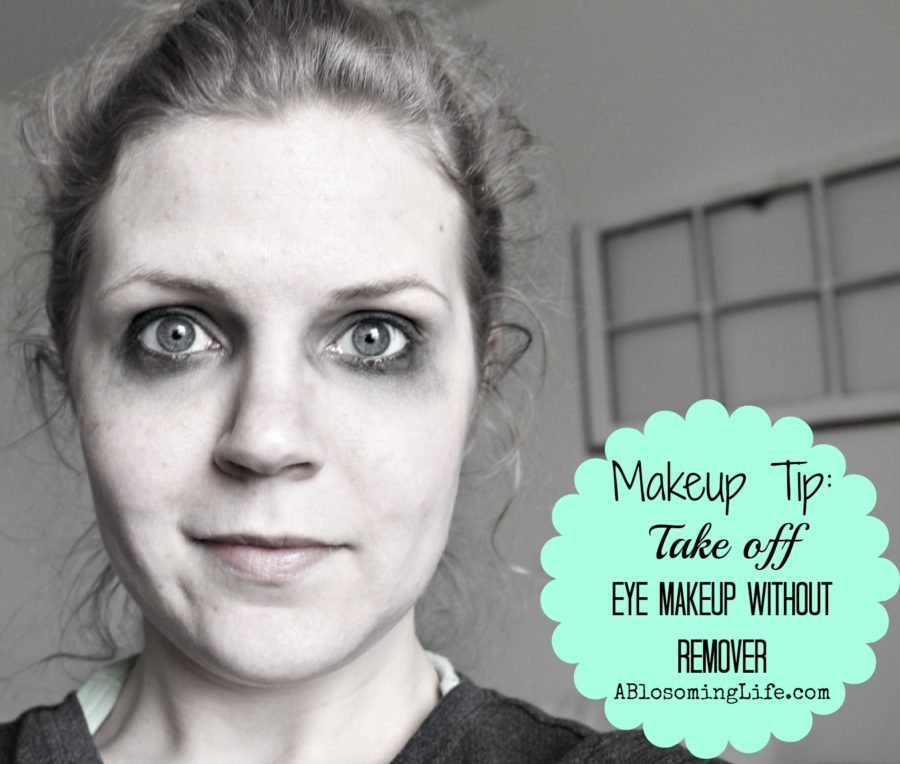 I look like a zombie right? This is pretty much what I look like everyday when I get home from work and wash my face! My hair is crazy and I look like a clown! I swear I'm not purposely trying to make myself look crazy! I showed this picture to the hubs and he said "you look creepy, but I've seen you look like that a lot" haha!
I don't know about you but I usually wear waterproof eyeliner and sweat proof or waterproof mascara. Other wise I get kind of greasy and it starts to bleed. Yuck! Well today I want to share with you a quick tip! You don't need makeup remover to get off your makeup, even the waterproof stuff. All you need is oil. Yep, oil! I've used olive, coconut, and even my whipped body butter to get off my eye makeup. Take a little bit of the oil, close your eyes, and rub gently. Then take a tissue or toilet paper and wipe off. Wa la eye makeup gone! Usually I will do this before I wash my face that way I can wash the oil off too!
Wasn't that super simple? What do you do usually do to take off makeup?
I party here…