Simple Cheesy Butter Marinara Sauce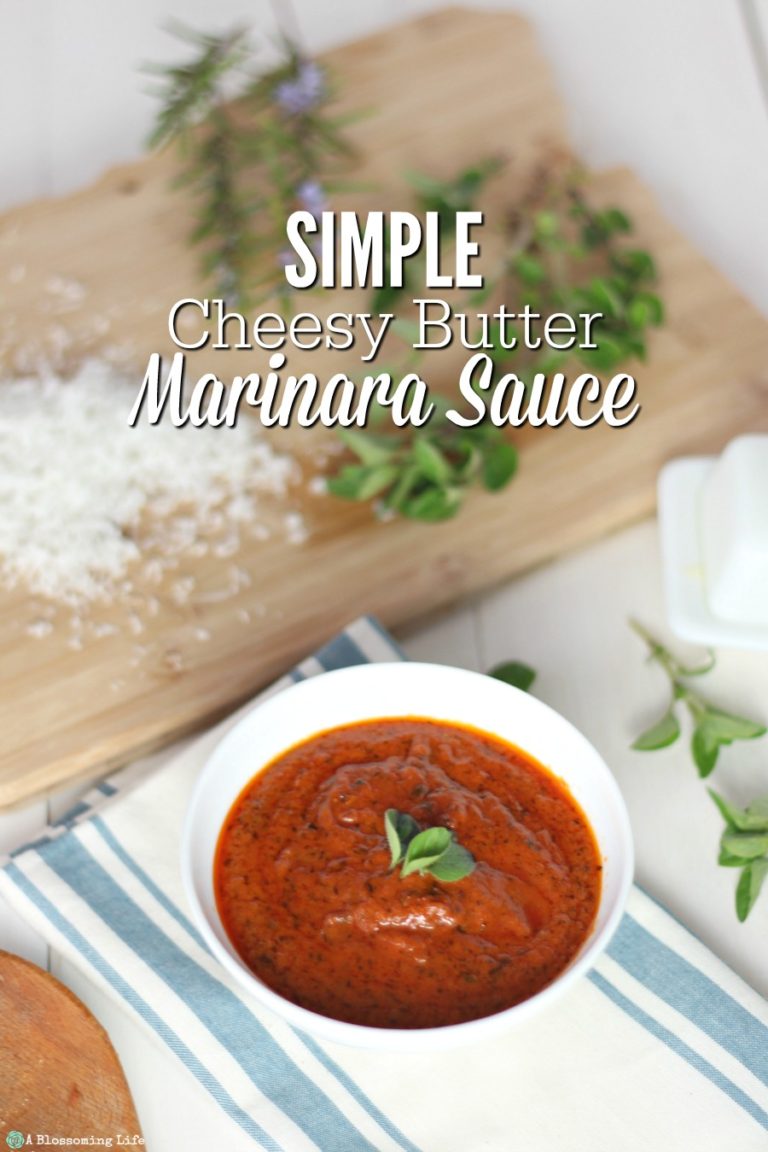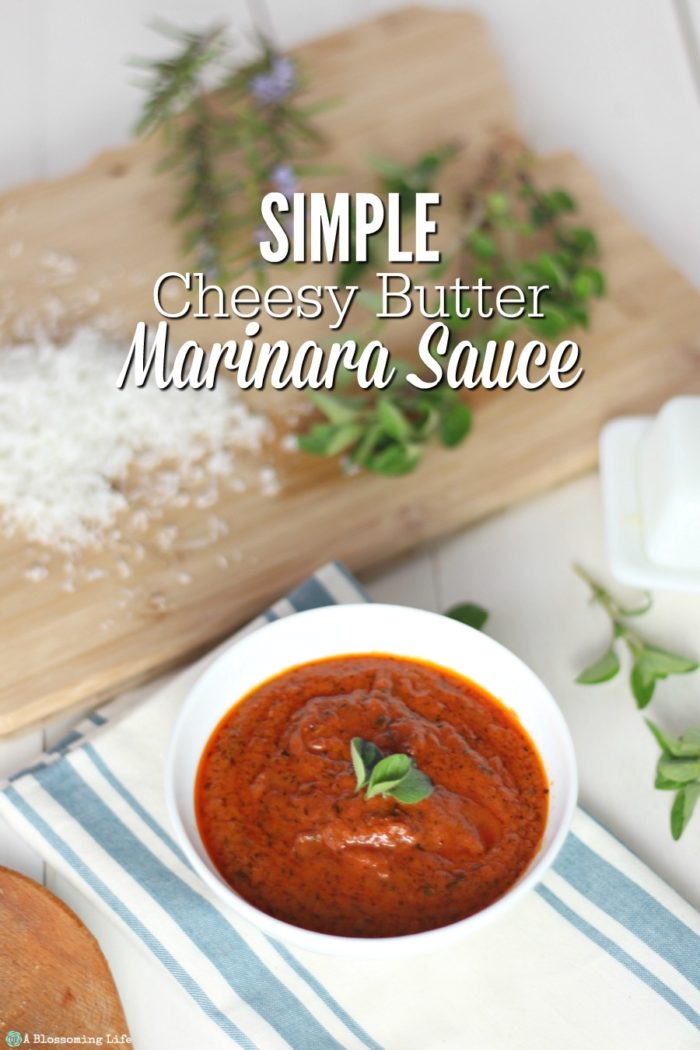 Yes, yes, spring weather has sprung, and we should be starting to eat more salads and fresh things and less rich, winter foods like pasta, soups, and potatoes. But, I just had to share this recipe with you, because it's delicious. It's a real food recipe that is really simple… because I'm a big cheater. Yep, you heard that right. I love making all of our food from scratch, but, just sometimes, I want a simple dinner that comes together quickly and doesn't involve me cleaning 500 pans afterwards. Oh, and it's pretty darn cheap. Yep, this simple cheesy butter marinara sauce will make your belly happy and full.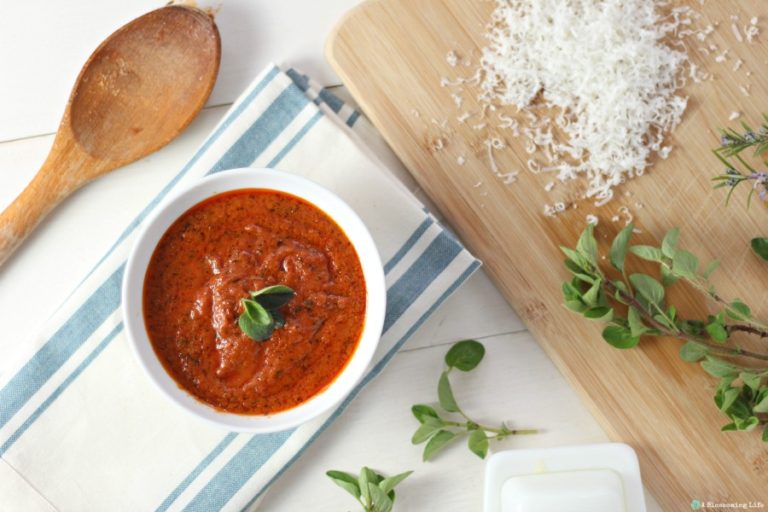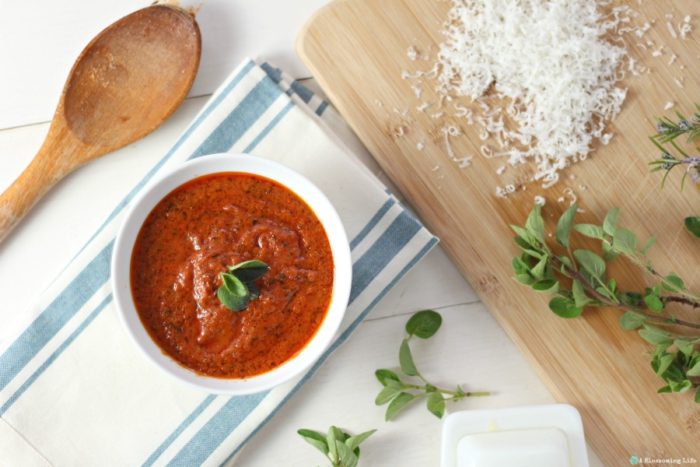 In high school, my friend's mom would add butter to marinara sauce, and I thought it was the craziest and tastiest thing ever. Butter does make everything better. You already knew that, didn't you? Some days, I dream of large pots of homemade sauce made from homegrown tomatoes simmering away on the stove top, getting ready to be canned and utilized all year long. But back to reality… where we are living in a rental with only three garden beds waiting to be tilled and planted. Surely not enough room to grow enough tomatoes for a year's worth of sauce. Especially the way we go through sauce. So, for these days, we just pop open one of my favorite jars of organic pasta sauce and fancy it up to make it taste better. Which brings me back to butter… and cheese. The simple act of adding a few tablespoons of butter and a little bit of cheese changes the whole flavor of your marinara sauce.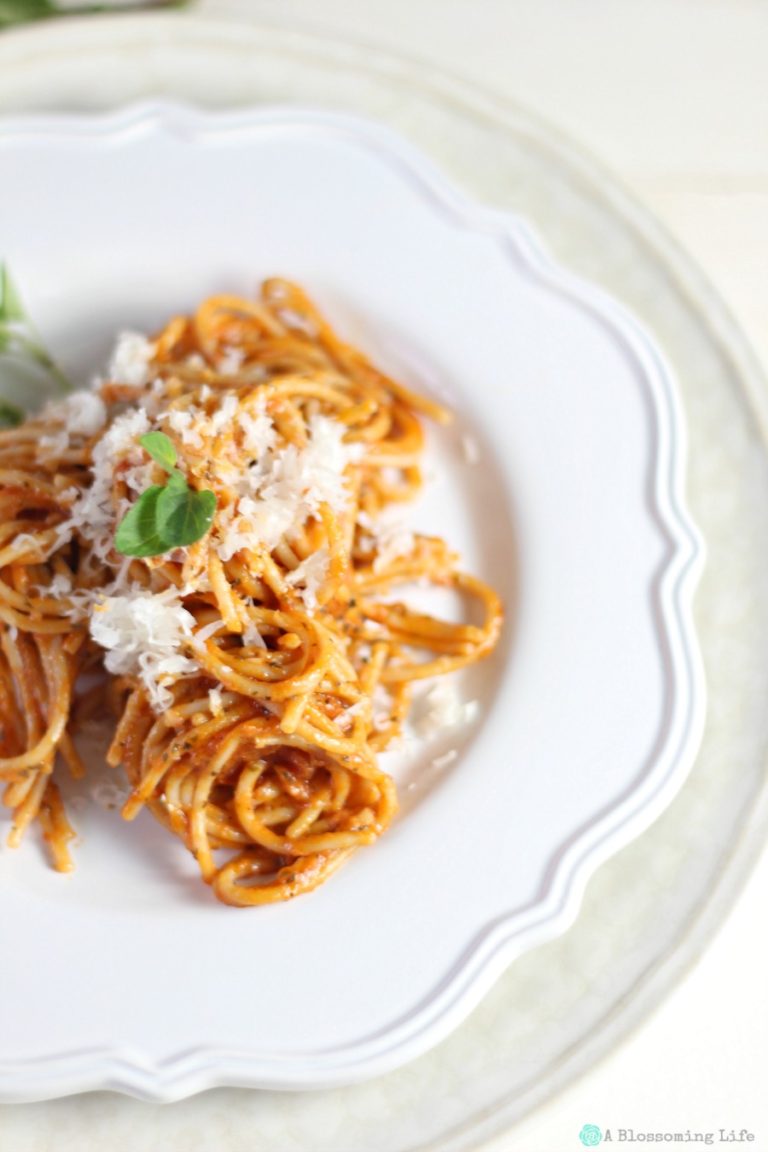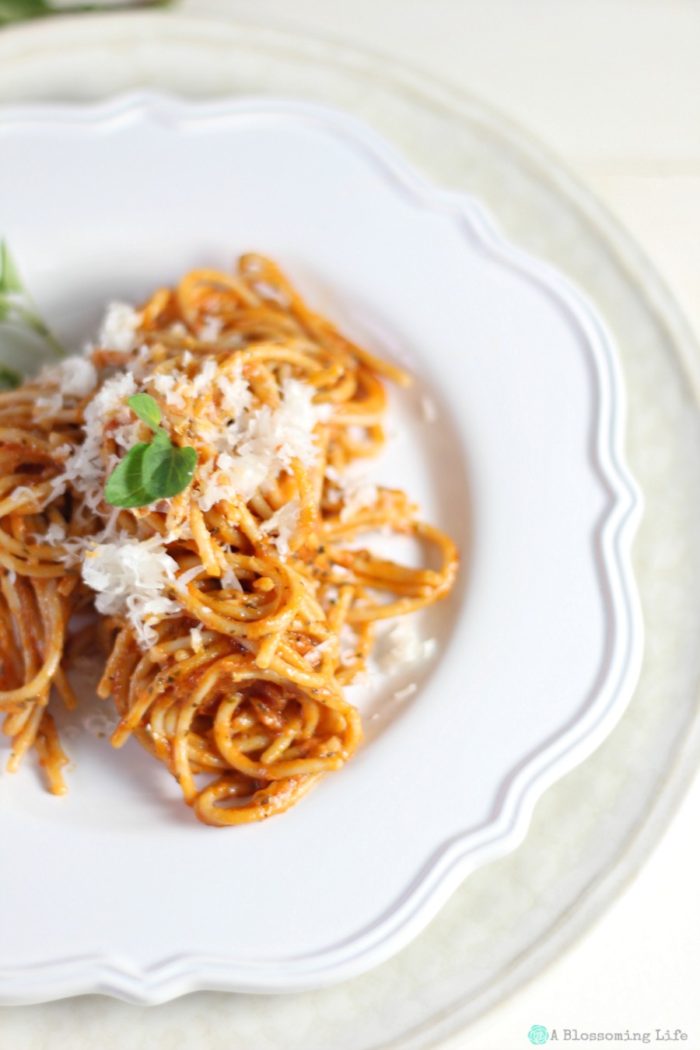 Not only that, but simmering it for a few minutes, allowing the flavors to meld together and the flavor to deepen. I really like to cook it down where it starts to slightly burn on the bottom of the pot… but you stir it, so it doesn't leave you with a difficult pan to clean. It really adds a nice flavor. Sounds crazy, yes, but also very delicious.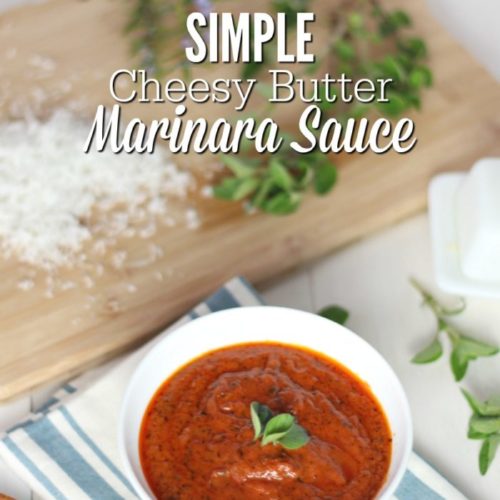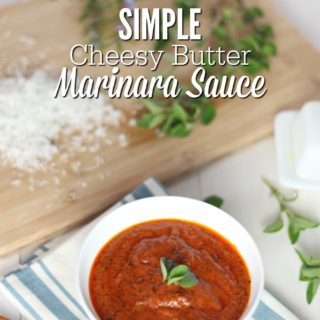 Cheesy Butter Marinara
Upgrade your regular jar of marinara sauce by adding a few extra ingredients. This sauce is cheesy, buttery, and packed with flavor.
Print
Pin
Rate
Ingredients
1

cup

marinara sauce

3

tbs

butter

preferably grass fed

1/2

tsp

garlic powder

1

tsp

parsley or Italian seasoning

1/4

cup

shredded cheese - mozzarella, parmesan, goats cheese mozzarella

salt and pepper to taste
Instructions
In a saucepan over medium heat, add in all of the ingredients except cheese. Allow the sauce to come up to a simmer, stirring frequently, and cook for five minutes. Add cheese and continue to cook until the cheese is melted and it starts to stick to the bottom of the pan. Take off heat and add to your favorite pasta, use as a dip for bread, etc.
Notes
If you are making large amount of pasta, double, or triple this recipe.