My Simple & Natural Skincare Routine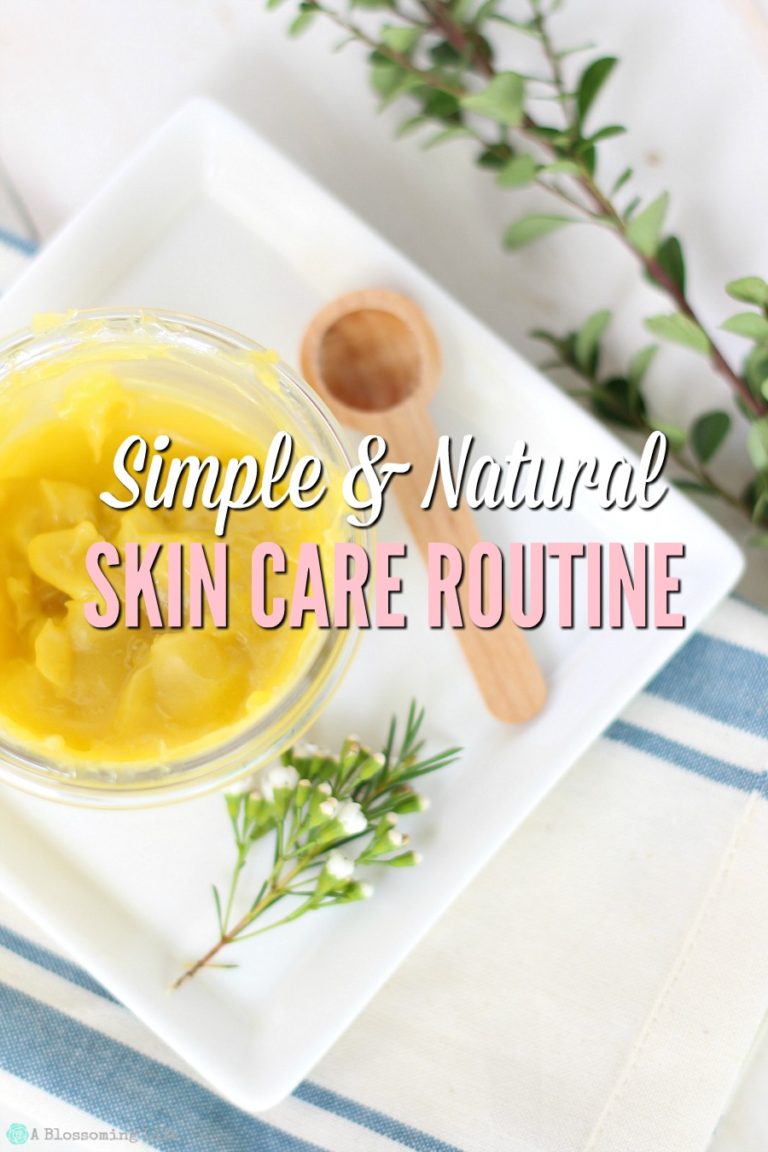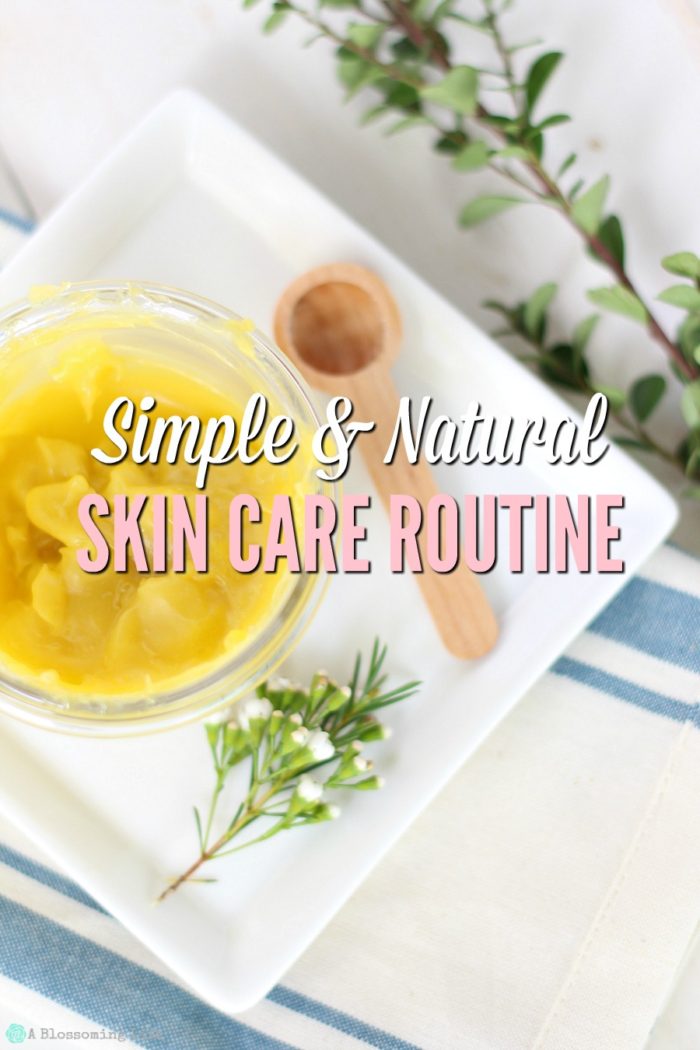 We make skin care way too complicated… Well, I don't, because I ain't got time for that, yo.
Seriously though, how many of you have a drawer or vanity full of different skincare products? We won't even get into the fact that most store-bought products are full of endocrine disrupters and chemicals that have been linked to cancer. Truly, healthy skin starts with what you put in your body, so make sure you are eating lots of healthy foods including: fruits, vegetables, full-fat foods (butter is where it is at), and stay away from any sensitivities you may have and processed sugar. When I eat pasteurized dairy, gluten, and sugar… forgettaboutit. Hello breakouts… please go away now. So, as long as these foods stay away from my mouth, my skin stays pretty clear. I spent a good portion of my life with horrible acne and eczema. Now my skin is pretty clear minus a random break out here ant there. The first thing I recommend people should do if they are having problematic skin is check their diet and try to figure out what can change. I wholeheartedly recommend doing a Whole30. That's how I figured it out.
While I do make most of my own skincare, I do still buy a few things from my favorite store, 100% Pure. The name says it all.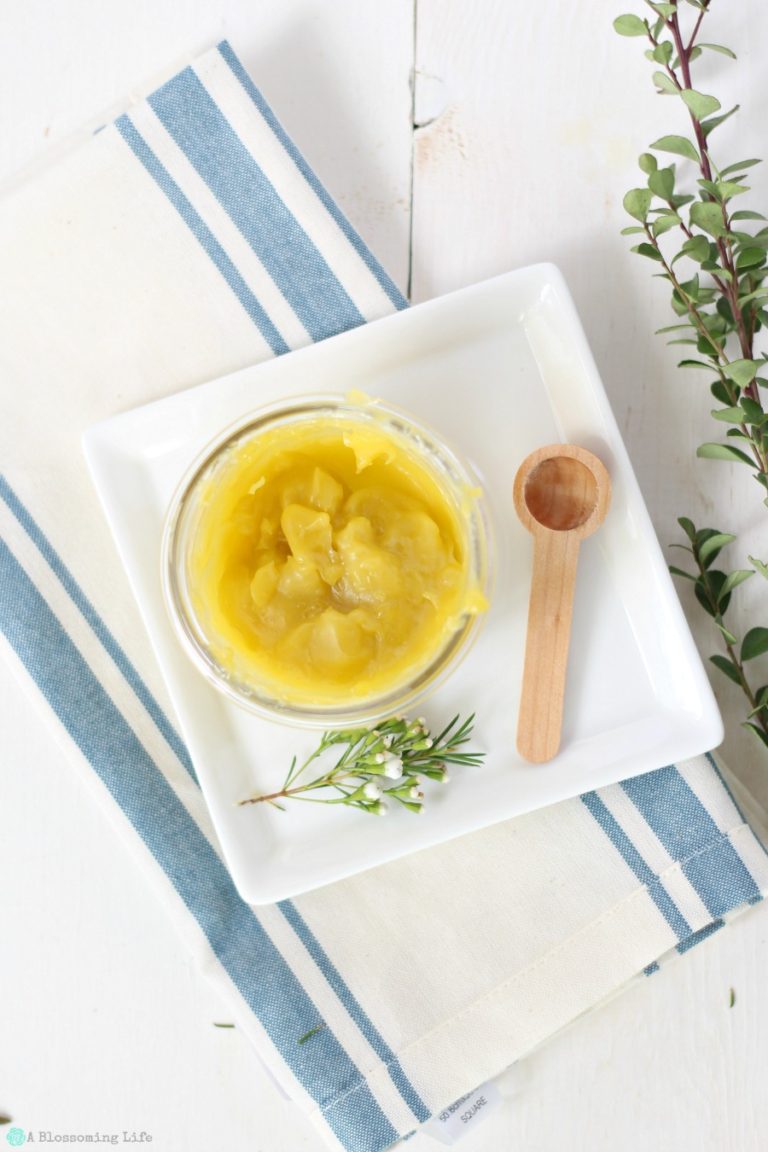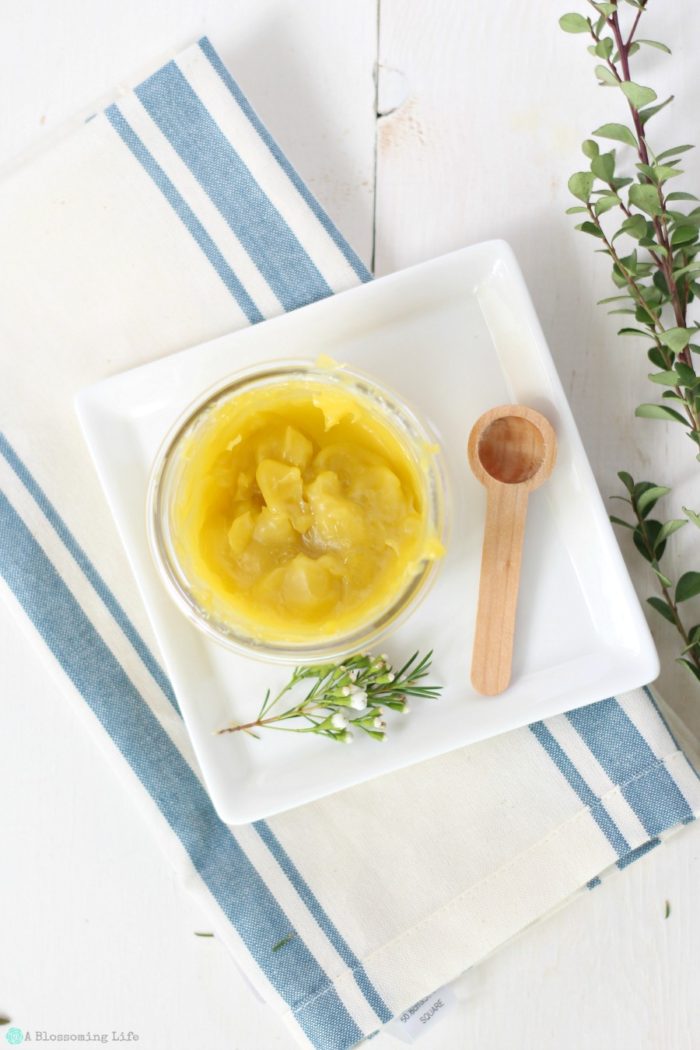 Totally random, but this picture was from the first version of my homemade shea butter and aloe face cream that I made. It didn't last long in the house though because my dog ate it. Yea for reals. There is something about homemade products that she loves. She used to eat any homemade lip balm she could find.
My Simple Skincare Routine
Morning: Rinse my face with warm water. Apply Coffee Bean Caffeine Eye Cream and then apply my homemade shea butter and aloe face cream (everywhere but under my eyes). Allow to absorb a few minutes before applying makeup. I use a mixture of homemade makeup and 100% Pure makeup. You can find the products I use in this post. Then apply homemade lip balm.
Evening: Wet my face with warm water, apply a small amount of olive oil to my hands and rub into my face for a minute or two. Rinse with warm water and wipe dry with a towel. Apply my homemade shea butter and aloe face cream and some lip balm (can't sleep without having lip balm on).
At least once a week, I will exfoliate using sugar and oil and try to do a face mask a few times a month. On rare occasions, I will wash my face using homemade soap.
That is it. I use four things to wash and moisturize my face. So simple and my skin has never been healthier. What is your skincare routine?
This post contains affiliate links that help support A Blossoming Life at no extra cost to you.