I have this awesome friend Joyce! She takes amazing pictures and I was so excited when she was willing to take photos for the hubs and I! God gave her such a great gift in photography and well just being super awesome! I am only showing you one today as a sneak peak teaser, but more will come a little later this week so stay tuned! Today I want to show you a outfit I will be wearing a lot this spring/summer. Although it snowed today and doesn't feel like spring. It gives me hope for better weather soon!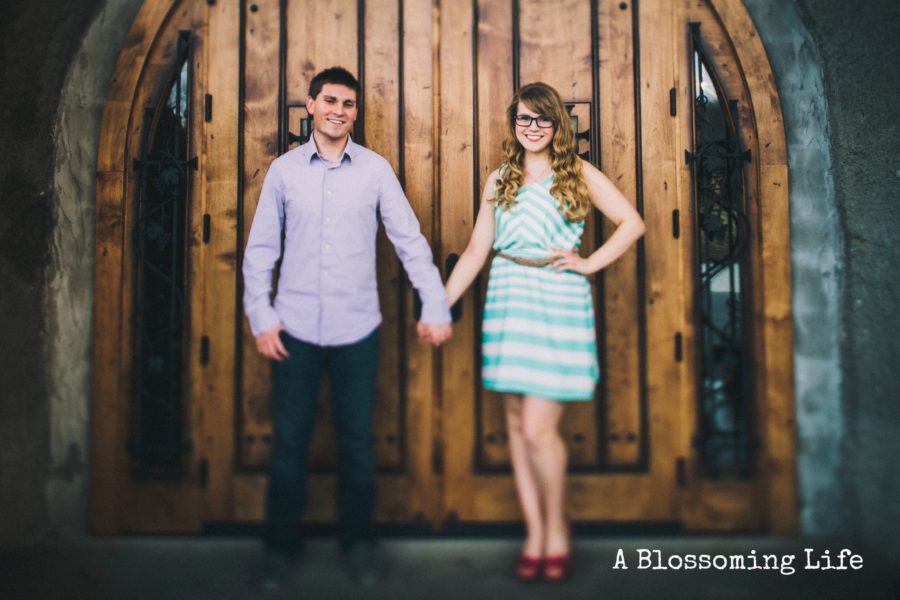 I'm dressed in…
Dress: Francesca's
Belt: Francesca's
Shoes: David's Bridal (my wedding shoes)
Neil's wearing:
Shirt: Express
Jeans: Levi's
Shoes: Sperry's
Spring Fashion:
Bright pastels, stripes, bright color pop on the shoe, and matching waste belt! This is the perfect dress to wear to a picnic, out to dinner, or even a wedding! I'm very much in love with it and very thankful my mom got it for me!! She's pretty great! By the way I curled my hair using my finger curls (flat iron) technique.
What are you going to wear this spring?