Woodland Themed Baby Shower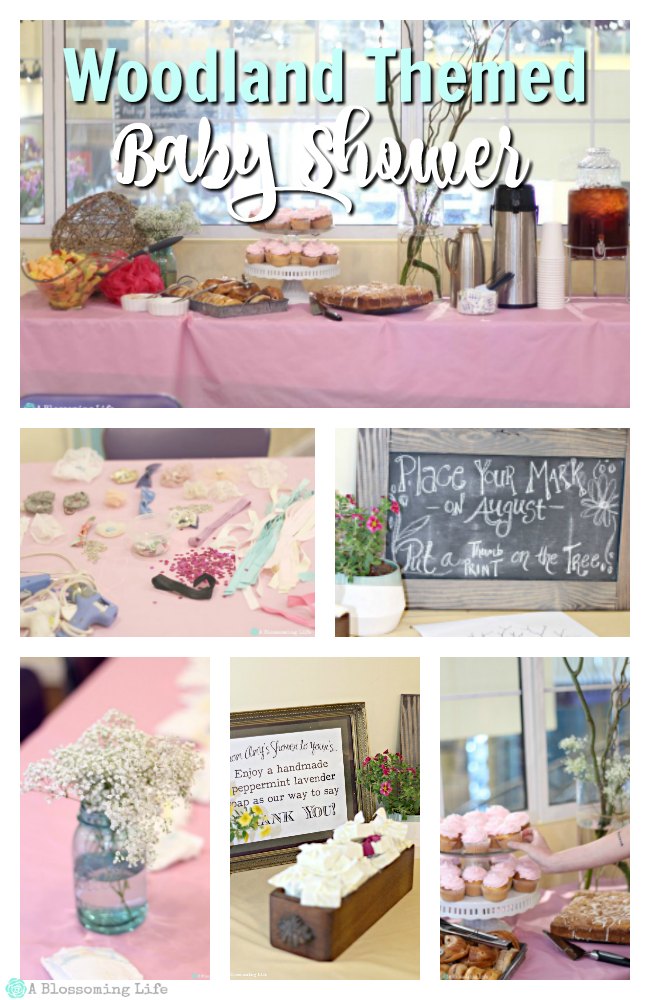 A few weeks back I shared my first beautiful baby shower that my family had for me. Today, I'm sharing the fun and whimsical Woodland Themed Baby Shower my awesome friends in southern Illinois threw. Jordan and I had so much fun getting ready for this! She made homemade soap for the favors and we wrapped them with extra ribbon she had on hand. The tables had blue mason jars filled with baby's breath which is simple and beautiful.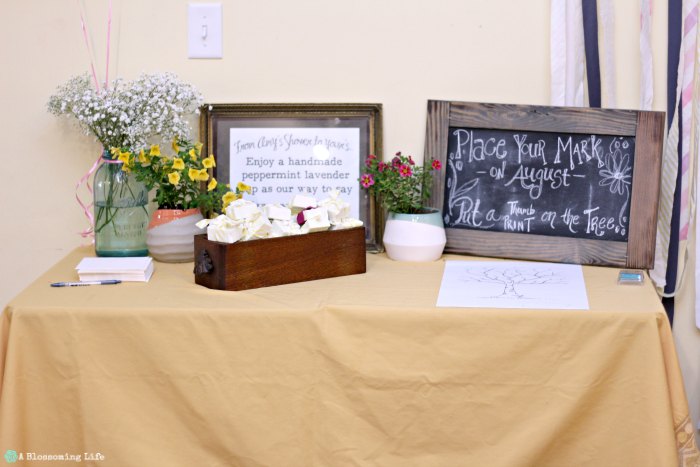 Favor and sign in table. We printed off a tree and had every place their thumb print on it as a keepsake for baby girl.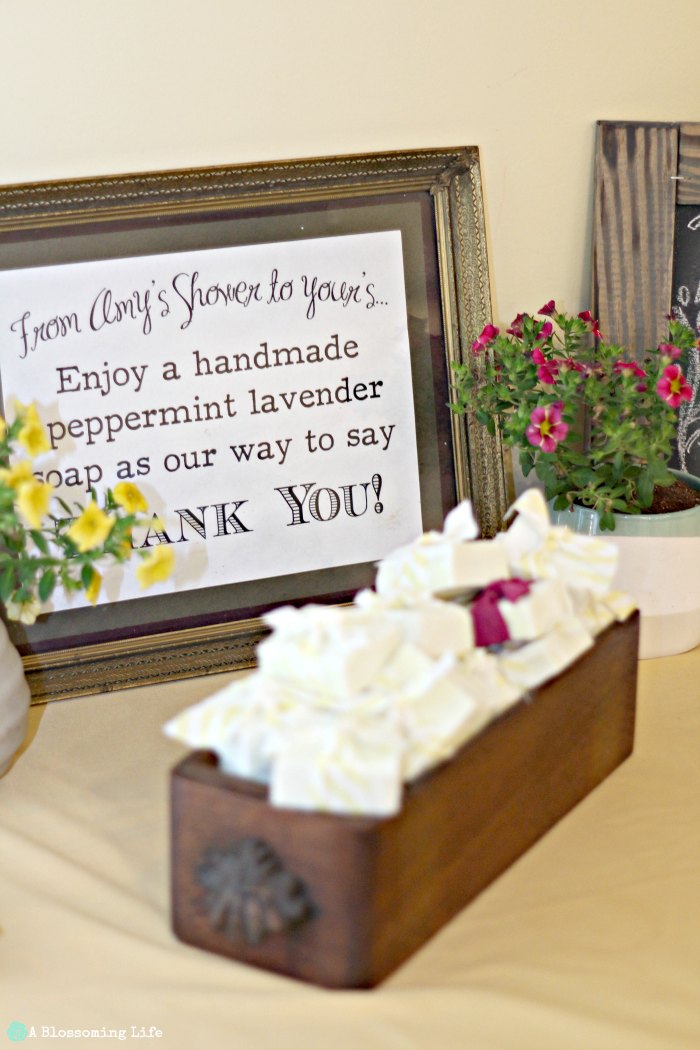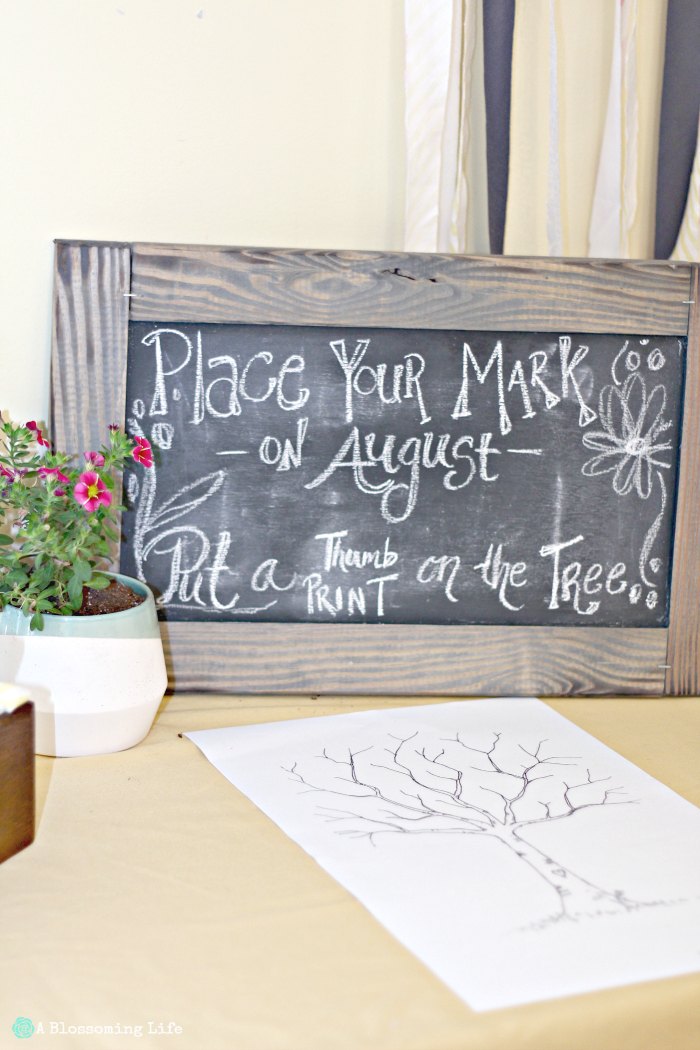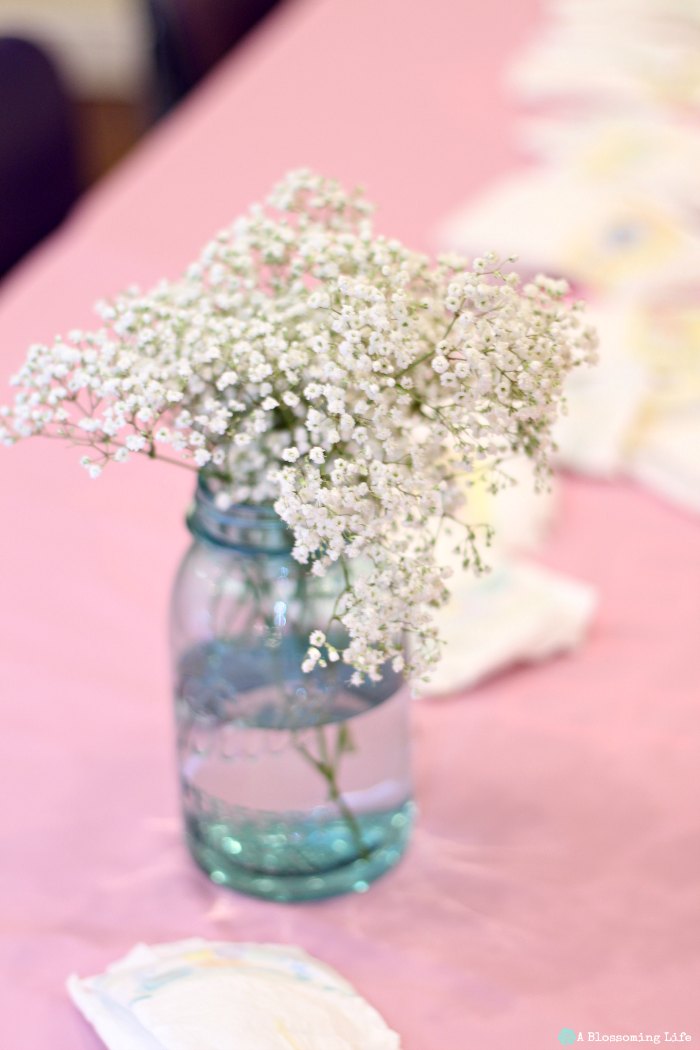 Simple and stylish vintage mason jars with baby's breath. Which is also pretty inexpensive.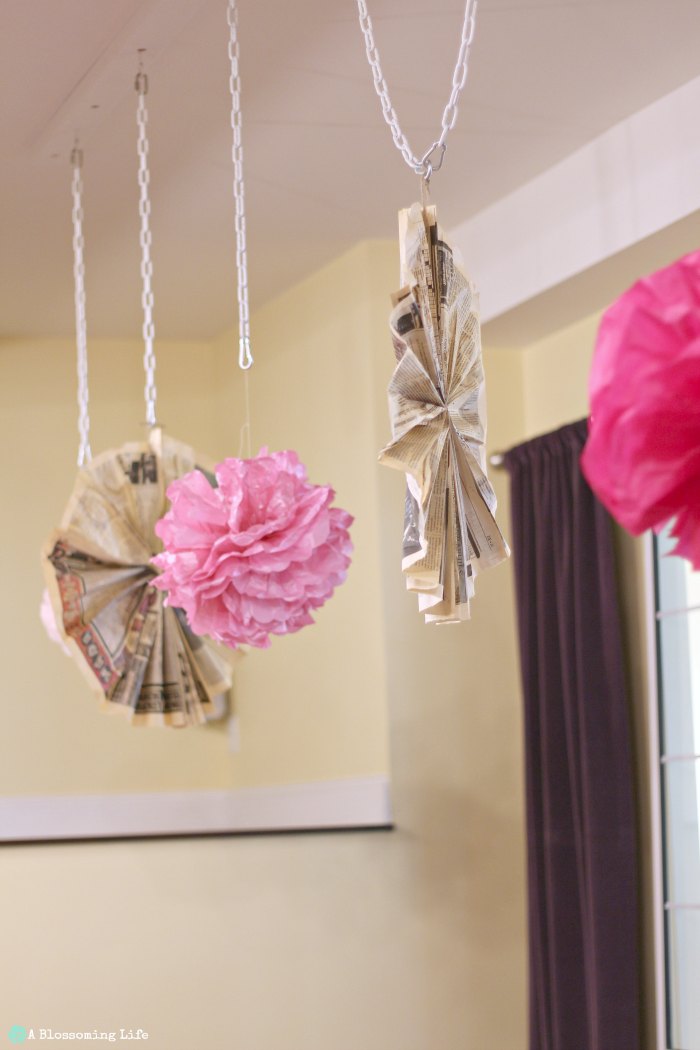 We reused the pink puffs I made for Libby's Sprinkle and Jordan had the newspaper decor she used to decorate her son's room.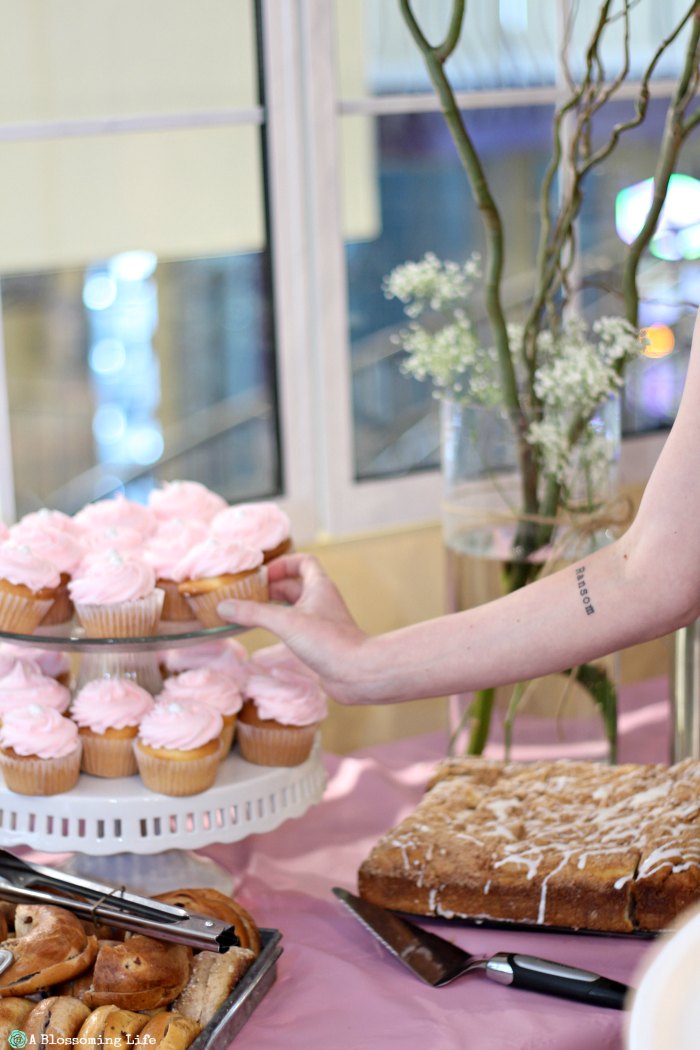 Some curly willow added a nice touch.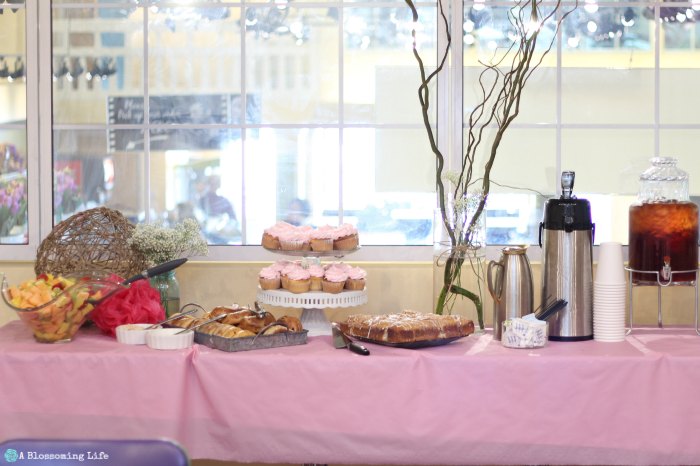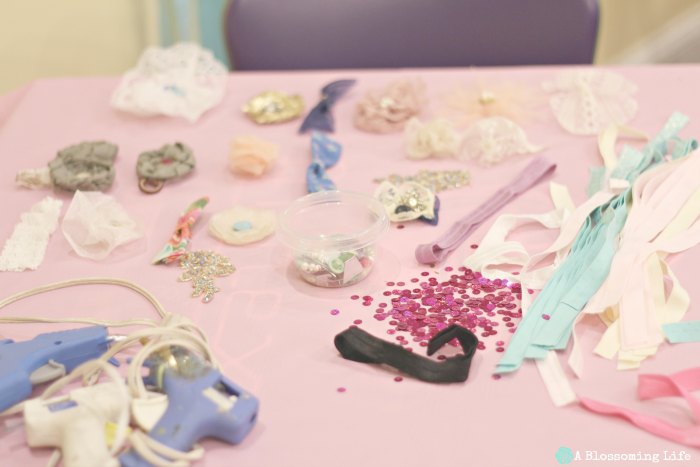 For some fun. We had guests create some handmade, one of a kind headbands for baby girl. I loved everyones creations and put them on baby girl frequently. We also had friends write messages on diapers for overnight changes.
This was such a fun and simple shower, that was beautiful and repurposed. My favorite things. Thank you to all my friends and family for coming and sharing this special day with us.