You're the Bee's Knees Valentine's Day Printable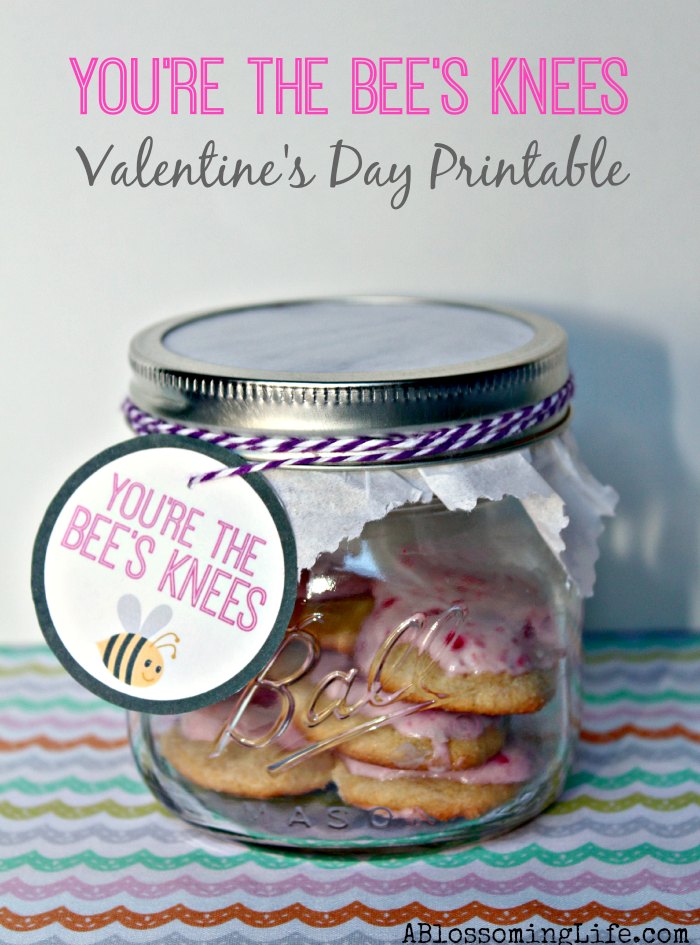 There has been so many adorable Valentine's Day projects out there! Seriously, ladies, you have been busy being crafty. Me on the other hand… I should have titled this how I failed at creating an adorable Valentine's.
Have y'all come up with an idea and it just didn't work out they way you wanted to right? This was totally the case. When I started this project I didn't think about whether or not I had a bee shaped cookie cutter so I tried to improvise and make my own bee shaped cookies… Yea.. they were more like chubby bees! Although it was perfect I still think they turned out pretty cute for chubby bees and heart shaped cookies.
I used this tasty Greek Yogurt Sugar Cookies recipe and used strawberry greek yogurt. I made basic icing w/ powdered sugar and water and added some frozen raspberries for color.
Then I placed them in a mason jar, tied with baker's twine, and placed these adorable tags on them.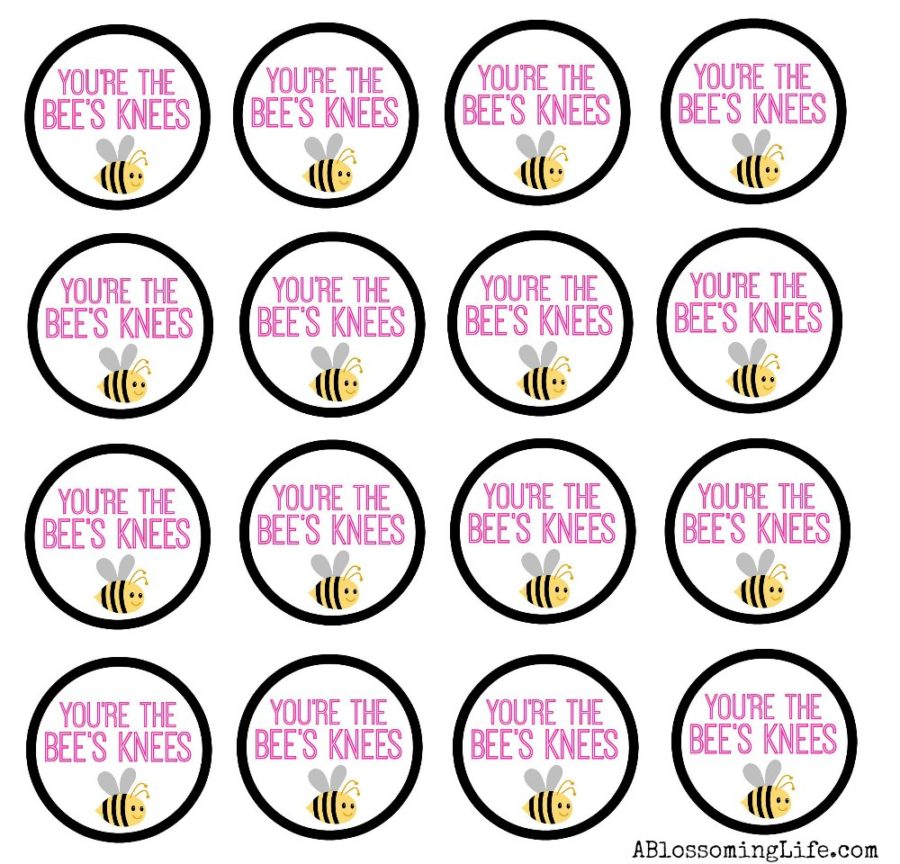 Drag the picture to your desktop to download.
You can change the size of the labels by changing the scale % in the printing page.
This project turned out to be super easy! You can make it even easier by buying store bought cookies and jazzing them up with these tags!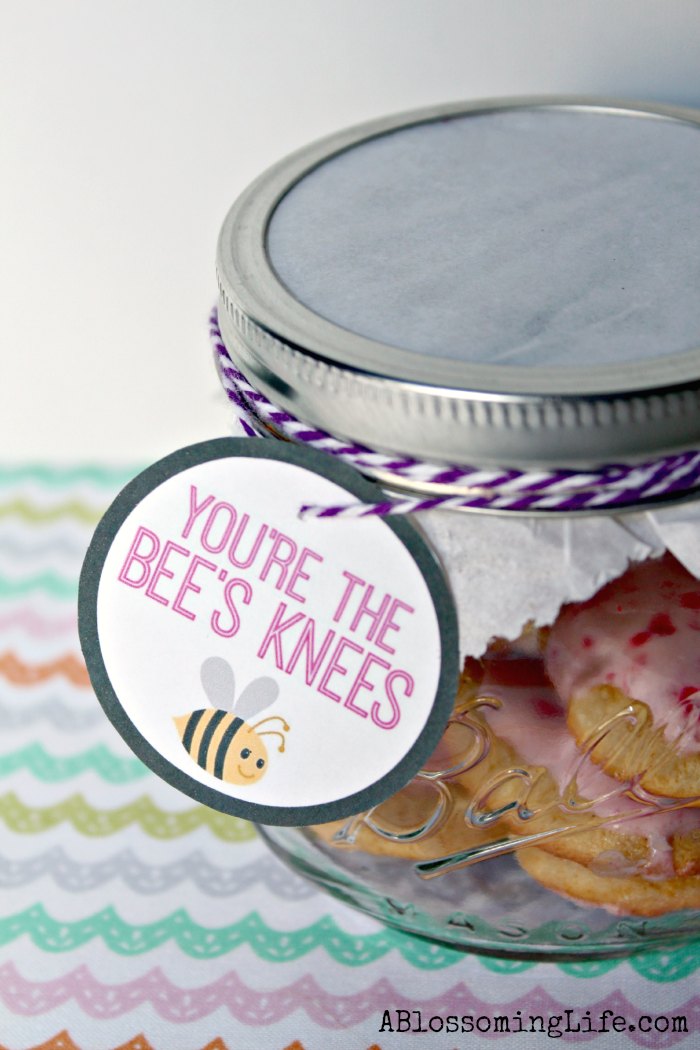 Have you had a project not go quite as planned? How did yours turn out?