DIY All Natural Pressed Powder Foundation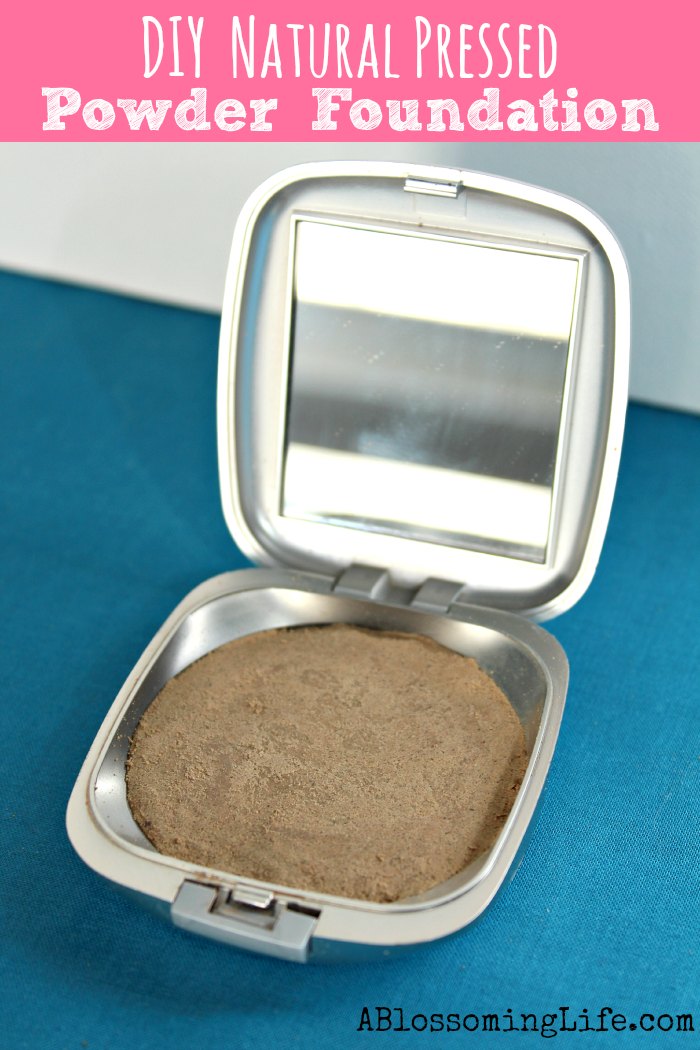 This could possibly be the easiest tutorial ever! I love my DIY Natural Foundation, but I thought it would be great to have another option for this. And the loose powder can be a bit messy. Maybe it was just the jar it was in that made it so messy or maybe it is the extremely messy person using it…. Who knows! So it finally occurred to me that I could probably make my own pressed powder. Looking at an old store bought pressed powder foundation, I saw that it had jojoba oil in it and that was my ah ha moment!
Start by making your own homemade powder foundation: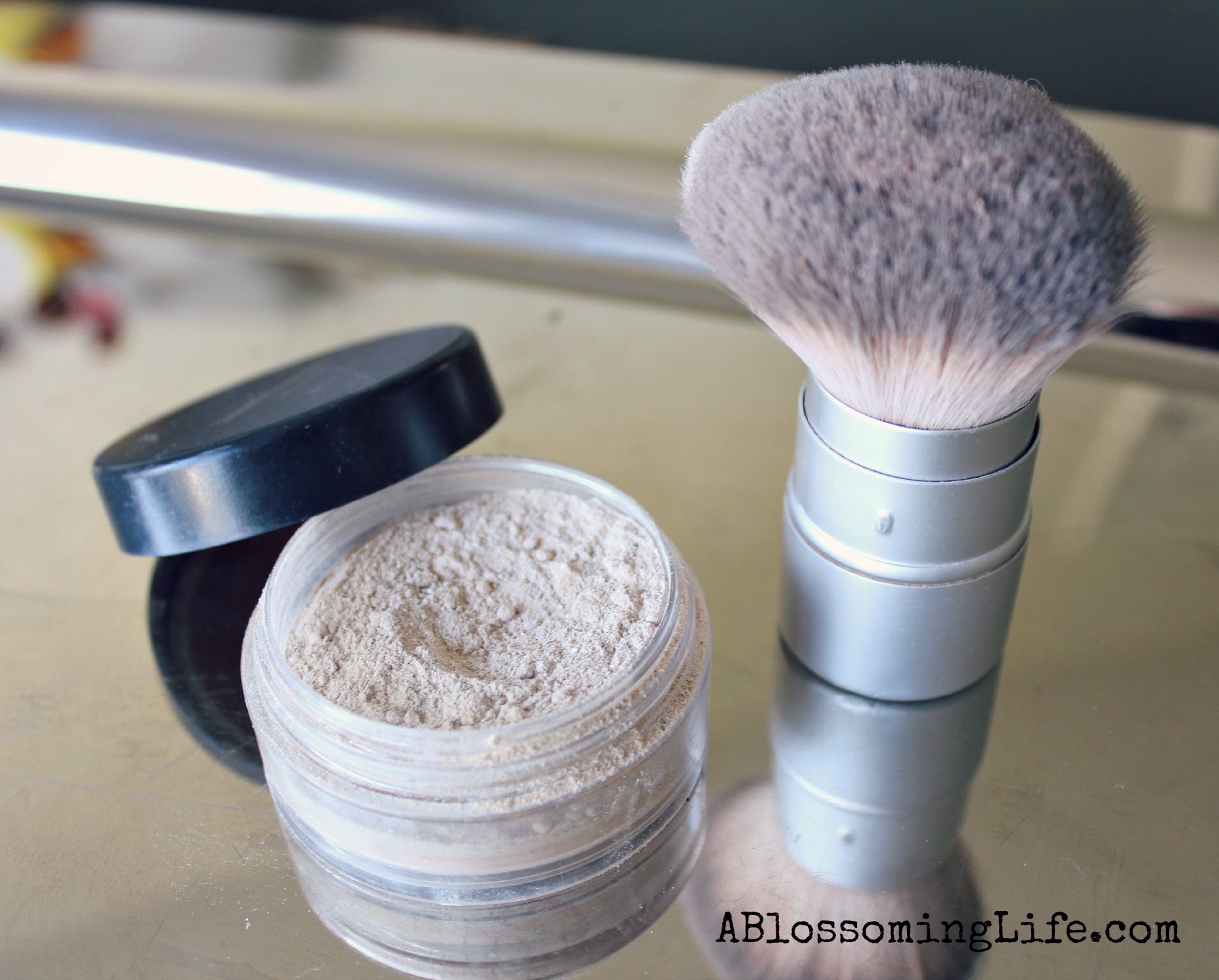 Ingredients depend on the color of your skin.
Arrowroot powder (Like this one) or cornstarch (Like this one): this is a must for every skin type! Gives you that flawless look!
Cocoa powder (Like this one): darkens and adds richness. I use a little bit of this even though I am super pasty white!
Cinnamon (Like this one): same as coco powder
Ginger: if you have yellow pigments in your skin like mwah!
French green clay (Like this one) (optional): this is works great for people with more red pigments in the skin. Green cancels red!
Bentonite clay (Like this kind): totally optional but has great benefits for your skin. If you use this ingredient do not mix metal.
Directions: In a small nonmetallic bowl add about 1 Tbs cornstarch. Depending on the color of your skin, start mixing in small amounts of the other ingredients until you get your perfect match. To figure out if you matched your skin tone, dip your finger in the powder, rub on the back of your hand, and go outside to see if it blends. If it doesn't then add more ingredients and try again.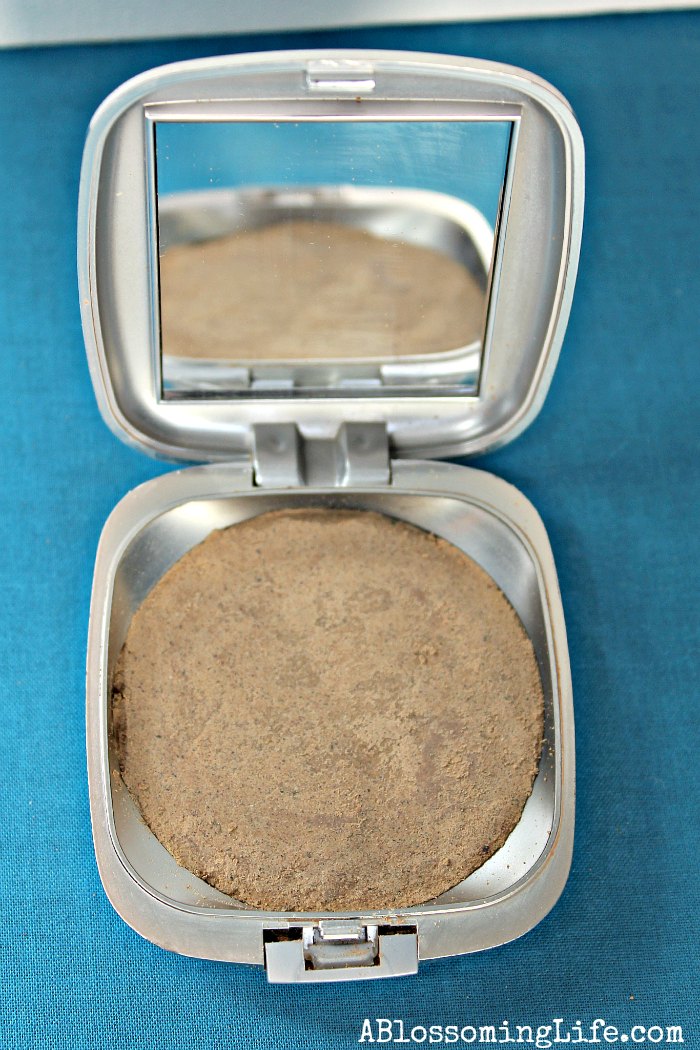 DIY Pressed Powder
You will need…
Old powder foundation container- cleaned
2-3 Tbs of the natural powder foundation you created
Jojoba or almond oil (other liquid oils may work but these are the ones I've tried
Small bowl (non metallic if you used bentonite clay) and spoon
Directions: In a small bowl add in powder foundation. Next add oil 1/8 tsp at a time stirring until it starts to combine and stick together. I used about 3/8 tsp of oil with 2 heaping tbs or powder. You do not want your powder to be to oily but just enough to start sticking together. Place in an old foundation container and press down fairly hard until it is compact together and flat. To press it down I found it easiest to use the bottom of measuring cup. You could also lay down a paper towel and use your hand. Allow the powder to dry for 1-2 weeks by leaving it opened in a warm sunny spot.
To use: Apply like you would with a pressed powder with a brush or a sponge.
I love how this works and love that my counter stays much cleaner then with the loose powder! Plus, this makes it easier to travel with.
What's your experience with natural foundation?
This post contains affiliate links which help support A Blossoming Life at no extra cost to you.