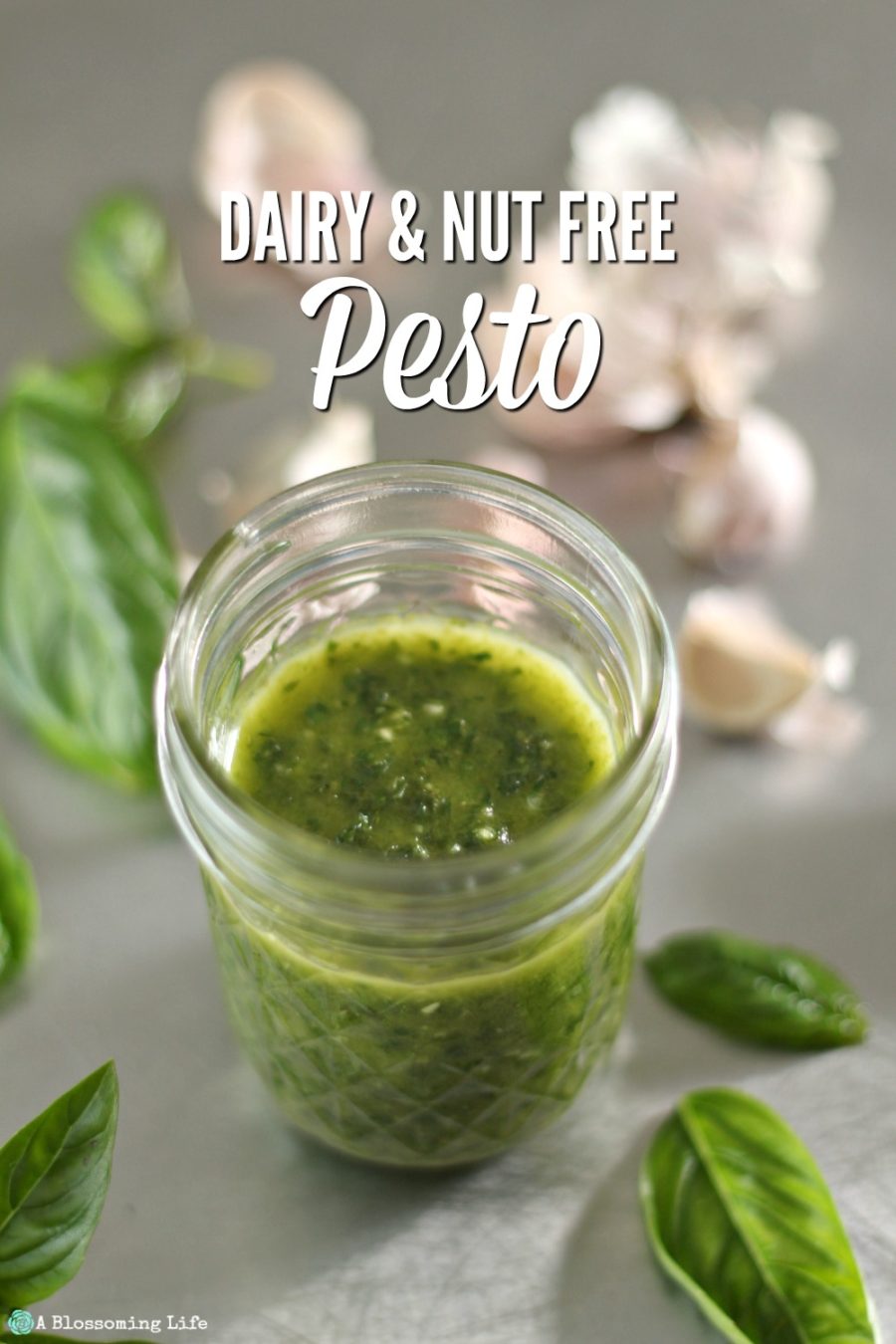 This is kind of a part one of a two-part special deal. I wanted to share with you this delicious pesto recipe I made for another post that will be shared Friday. That is totally a legit thing to do right? It's kind of like a sneak peak. Like, what is she possibly going to do with pesto? I have you all at the edge of your chairs right? Well, you will just have to wait and see. So mean.
Pesto is a very easy and delicious sauce that can be used for a wide variety of things. Pasta, pizza, dipping veggies, over salad, whatever you dream of you can probably put pesto on it. The main ingredient in pesto is usually basil, and boy do we have tons and tons of fresh basil growing in the garden. Basil is awesome because it helps keep some bugs away when planted next to peppers and tomatoes, and it is delicious. I've even had basil ice cream that was rockin'. The other main ingredients usually found in pesto… pine nuts and parmesan cheese. Which, in this household, don't fly. Well, they could fly, but then I would be an itchy, acne-covered girl. Ain't nobody got time for that. So, I created this recipe with just four simple ingredients, and no dairy or nuts. Easy peasy.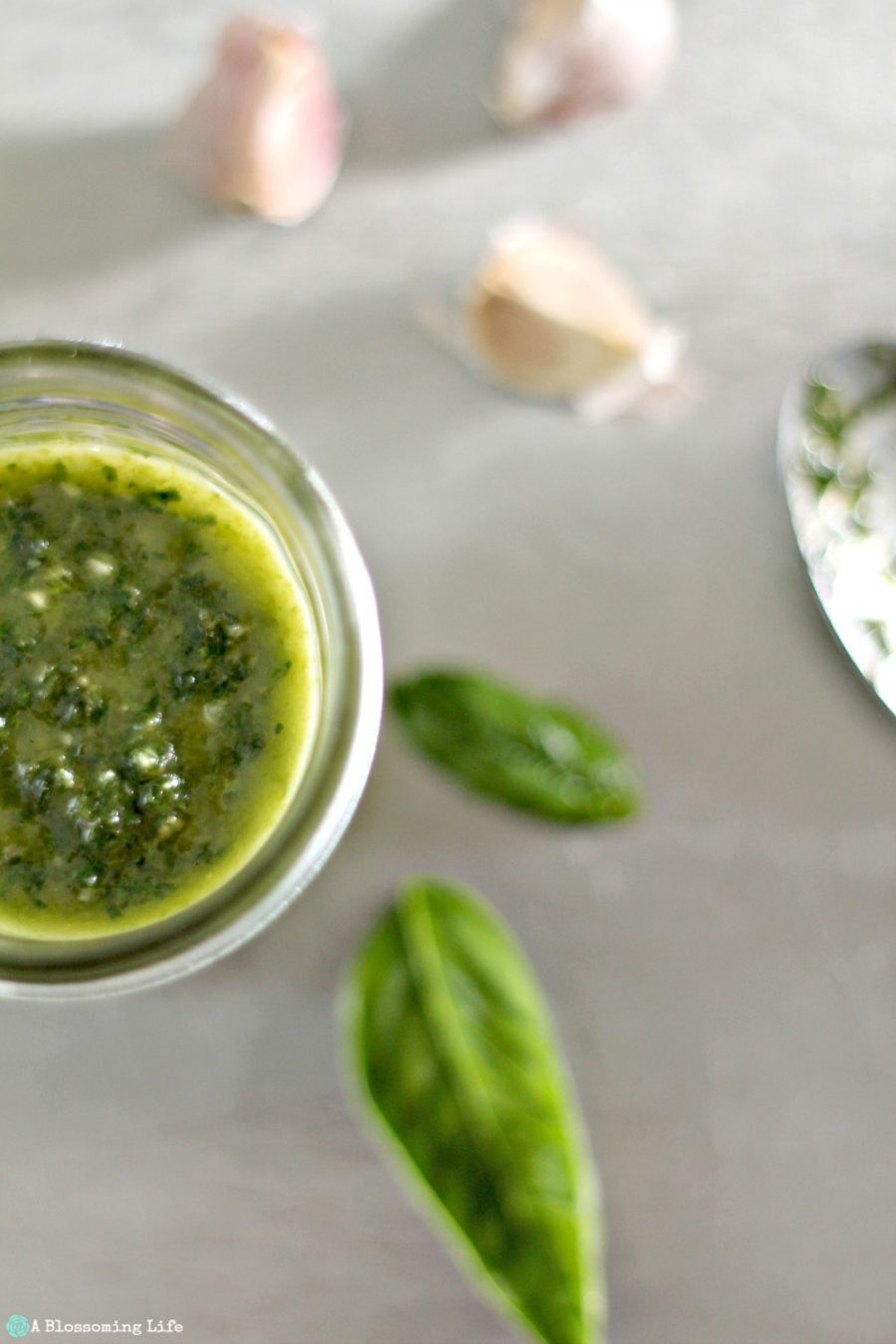 Dairy and Nut Free Pesto
Diary and Nut Free Pesto
2016-08-21 12:31:39
Twist on the classic pesto made from four simple ingredients.
Ingredients
2 cups packed fresh basil
1/2 cup organic extra virgin olive oil (Like this one)
4-5 cloves garlic or more if you have really small cloves
1/2 tsp salt
Instructions
Place ingredients in a blender or food processor and pulse until almost smooth. Use right away or store in the fridge for up to a week.
A Blossoming Life https://ablossominglife.com/
Wasn't that so easy? What do you think you will make with your yummy pesto?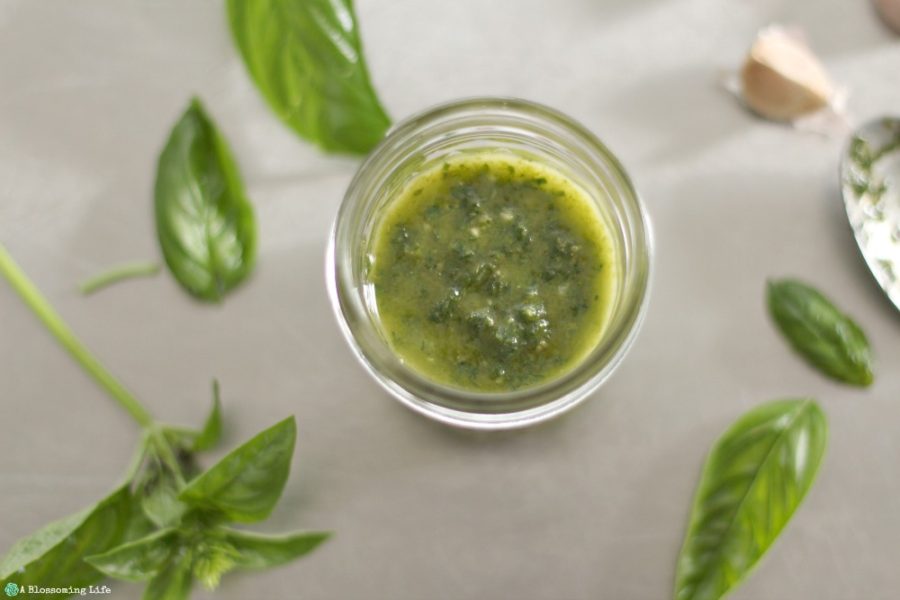 This post contains affiliate links which helps support A Blossoming Life at no extra cost to you.