Homemade Honey Mustard Recipe
Homemade Honey Mustard recipe is a great and delicious option if you are looking for something to upgrade a decent turkey or chicken sandwich.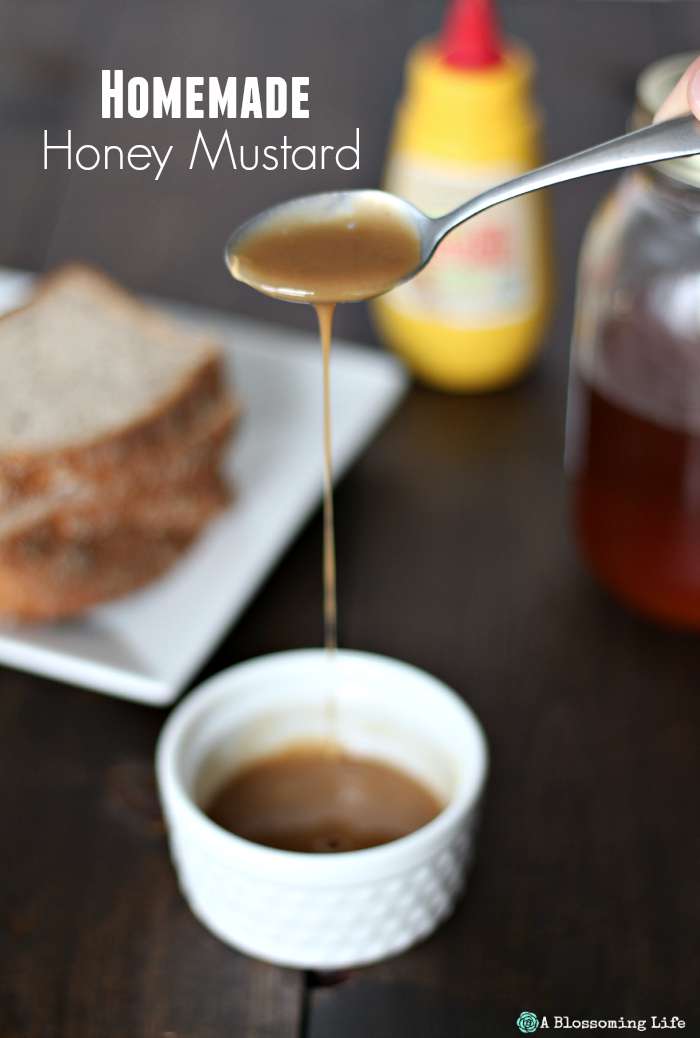 Who doesn't like to try homemade recipes?! I am all for it, especially if its something that can be used for multiple different foods. Sandwiches, dips, dressings…you name it! This homemade honey mustard sauce is my all time go to.
Story time: I never really enjoyed mustard but when I became pregnant with my first, that had changed. I wanted honey mustard on everything.
And I mean everything. I would smother it on top of my burgers and then add more mustard before each bite. Lets just say it was kind of a problem. But hey! Anything goes when you're pregnant and hungry. Seriously.
With delicious honey mustard, my all time favorite meal to put it on was a toasted turkey sandwich. Oh man, it was to die for! If you are looking for more of a honey mustard dressing, you can find that here.
This honey mustard sauce is the bomb. Every sandwich should dawn the gorgeous and sultry yellow sweetness that is honey mustard. Man, I'm craving it right now.
Did I mention it is super simple.. only two ingredients. TWO people! It doesn't get any better than that. Can you guess what they are? Furthermore, these two ingredients are delicious on their own but when you combine them together there is no going back.
So if you're pregnant and looking for something to spice up your sandwich or just a mustard fan or you just want to try something different, look no further and check out the recipe below!
Tips for Making Homemade Honey Mustard
To fully incorporate the honey with the mustard, make sure to whisk or blend for at least 2-3 minutes.
If you are watching calories, make sure to be aware of what type of honey and mustard you are using. Therefore, unfiltered and raw honey is a good option as well as mustard that isn't full high fructose corn syrup.
Don't be afraid to try different types of mustard's with the honey. You never know what you can come up with!
The following are affiliate links. We are a participant in the Amazon Services LLC Associates Program, an affiliate advertising program designed to provide a means for us to earn fees by linking to Amazon.com and affiliated sites
Tools you made need
Whisk or hand mixer
Mason Jar for storage or any other container
Is Homemade Honey Mustard Healthy?
It depends on the type of mustard you are using. Some mustard's contain high fructose corn syrup which we stay away from with a 10 foot pole. Jus make sure to read the labels to check the ingredients. For this recipe, I used plain yellow mustard.
What is mustard made of?
Mustard is made with a variety of entire things. It includes whole, cracked, ground or bruised mustard seeds which are mixed with water, vinegar, lemon juice, wine, salt, other flavorings and spices. Mustard tends to range from a bright yellow to a dark brown.
Does honey mustard need to be refrigerated?
Homemade honey mustard can last up to three weeks in the fridge. Hopefully, if you find it delicious as much as I do, it should be gone by then.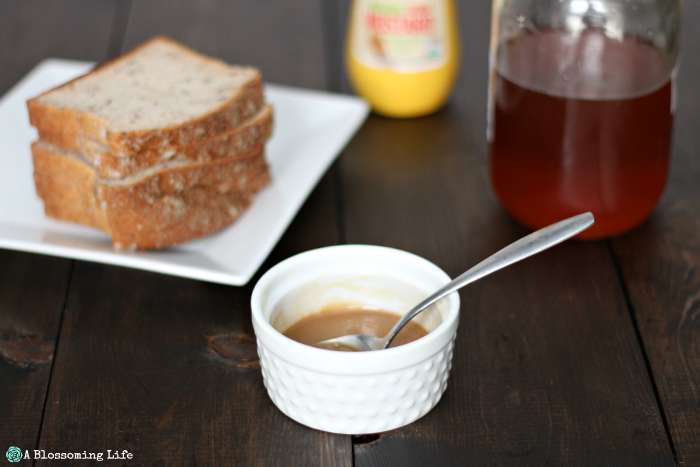 How to make easy Homemade Honey Mustard
1. In a mixing bowl, combine the mustard and honey.
2. Blend with a whisk of hand mixer until smooth. 2 -3 minutes.
3. Store in resealable container or mason jar.
4. Spread on sandwiches, salads or use as a dip.
Other Recipes you may enjoy!
Easy Homemade Honey Mustard
If you try this recipe and love it, I would love if you could come back, commented on the post, and give it 5 stars! Please and thank you.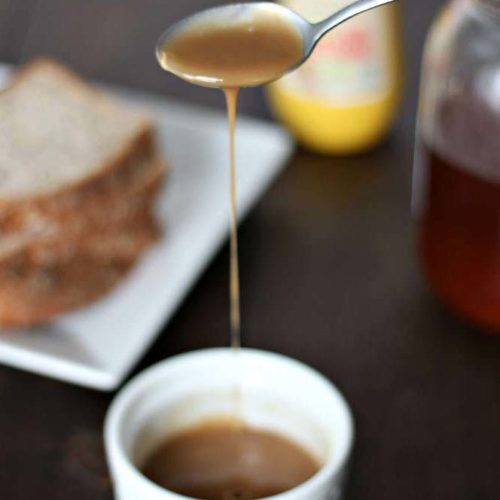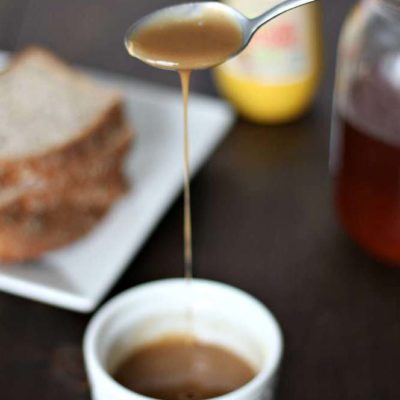 Homemade Honey Mustard
Honey Mustard spread for sandwiches, salads and dips
Print
Pin
Rate
Ingredients
1/4

cup

Mustard

1/4

cup

Honey

salt to taste
Instructions
1. In a mixing bowl, combine the mustard and honey.

2. Blend with a whisk of hand mixer until smooth. 2 -3 minutes.

3. Store in resealable container or mason jar.

4. Spread on sandwiches or use as a dip.
Notes
*Feel free to try different types of mustard depending on your preferences and what you would want to use if for. Enjoy!
Nutrition
Calories:
75
kcal
|
Carbohydrates:
18
g
|
Protein:
1
g
|
Fat:
1
g
|
Saturated Fat:
1
g
|
Sodium:
177
mg
|
Potassium:
32
mg
|
Fiber:
1
g
|
Sugar:
18
g
|
Vitamin C:
1
mg
|
Calcium:
9
mg
|
Iron:
1
mg
Your sandwiches and burgers just got much more tasty and exciting…. Nom nom nom.