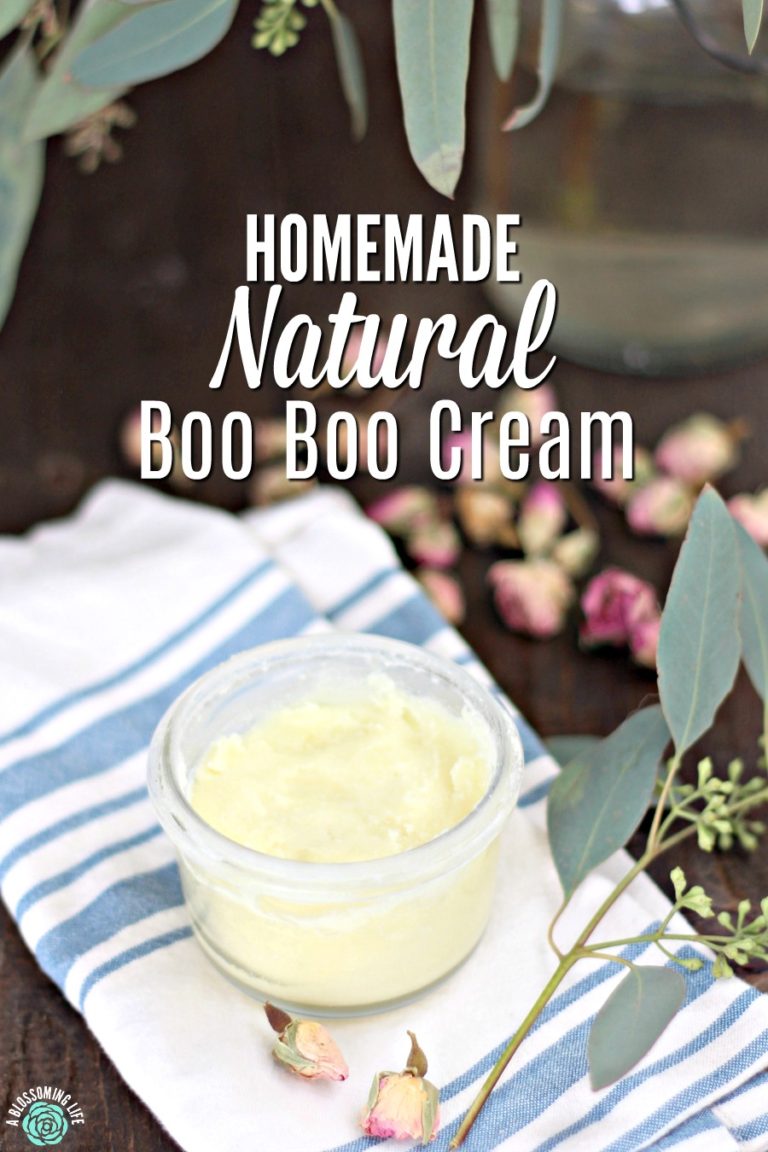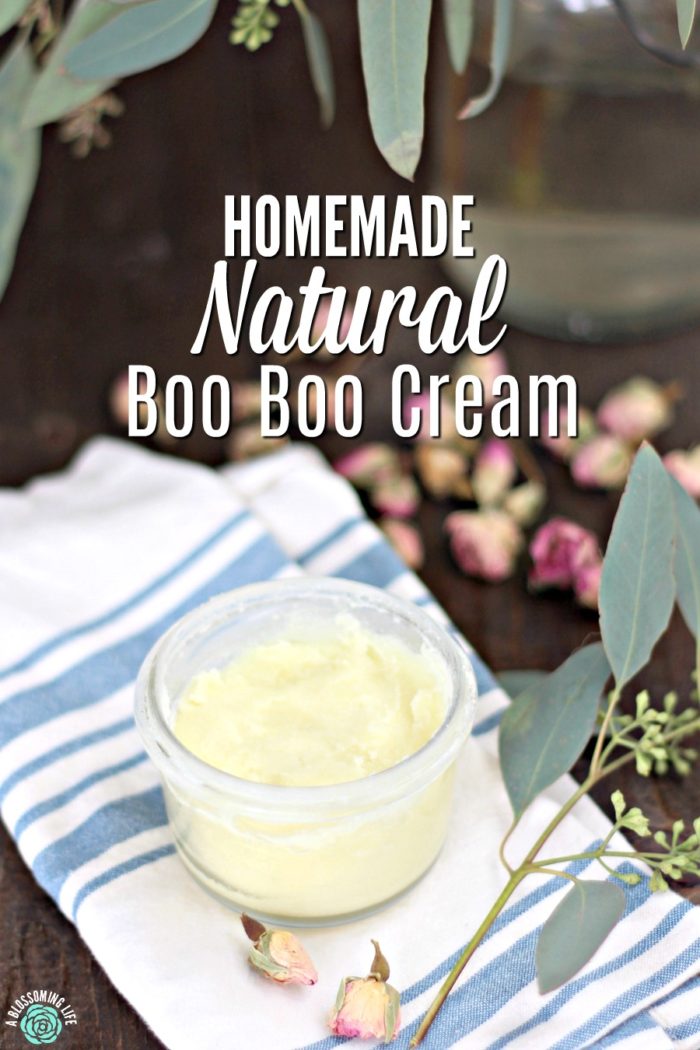 This homemade natural boo boo cream is great to put on cuts, scrapes, and rashes to help reduce inflammation and fight germs.
With just a few natural ingredients like coconut oil (anti-bacterial and anti-fungal), beeswax, olive oil, vitamin e (to promote skin healing), and essential oils (soothing and anti-bacterial properties), you can make this natural boo boo cream in just a few minutes.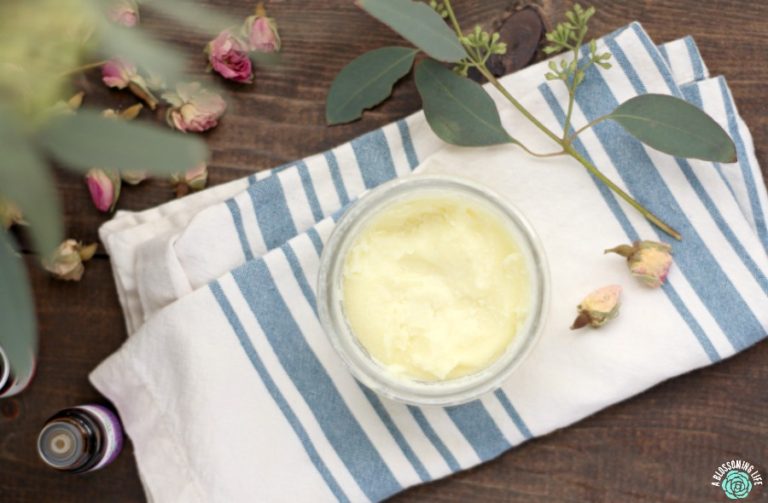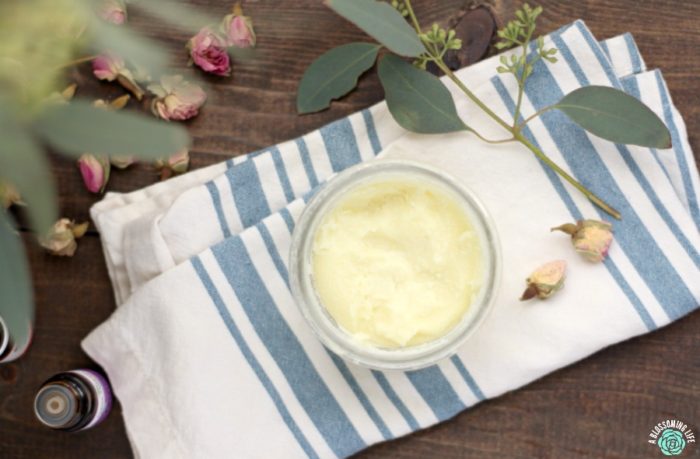 My two year old is obsessed with this boo boo cream and bandaids. I hear it constantly… "Momma, I need boo boo cream and 'andaids for my owie!" At least 3 times a day. every. single. day. Now every time she watches an episode of one of her favorite shows and the character gets hurt, amazingly, that same body part starts to hurt on her body. It truly is amazing how Daniel Tiger and my two-year-old hurt their ankles at the exact same time. It's truly a remarkable coincidence.
On occasion, she really does get hurt, this stuff is great. August kept complaining her belly was hurting and itching the other day, which we had placed a bandaid on it for funsies a few days before, and I thought she just wanted to put a new bandaid on it. Well, come to find out, she must have had an allergic reaction to that bandaid and had a rash in the exact outline of the bandaid. Poor girl. So, I put some of this boo boo cream on it at night, and the next morning, it was looking way better.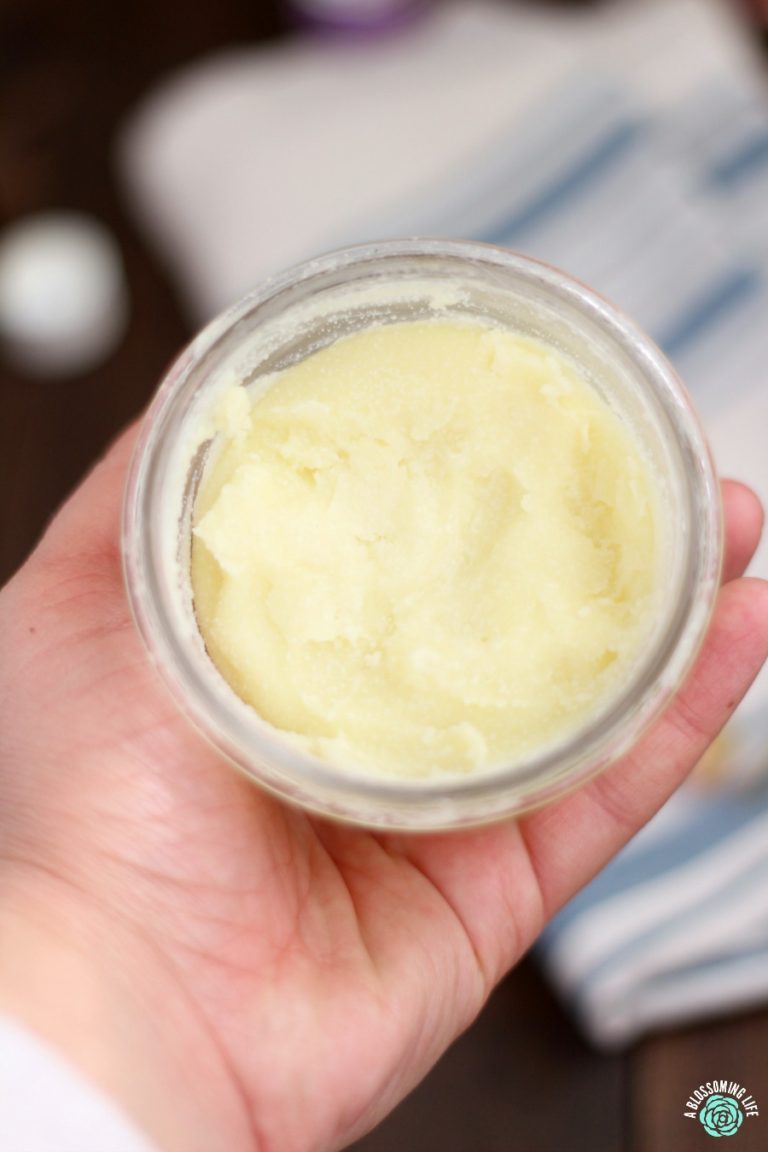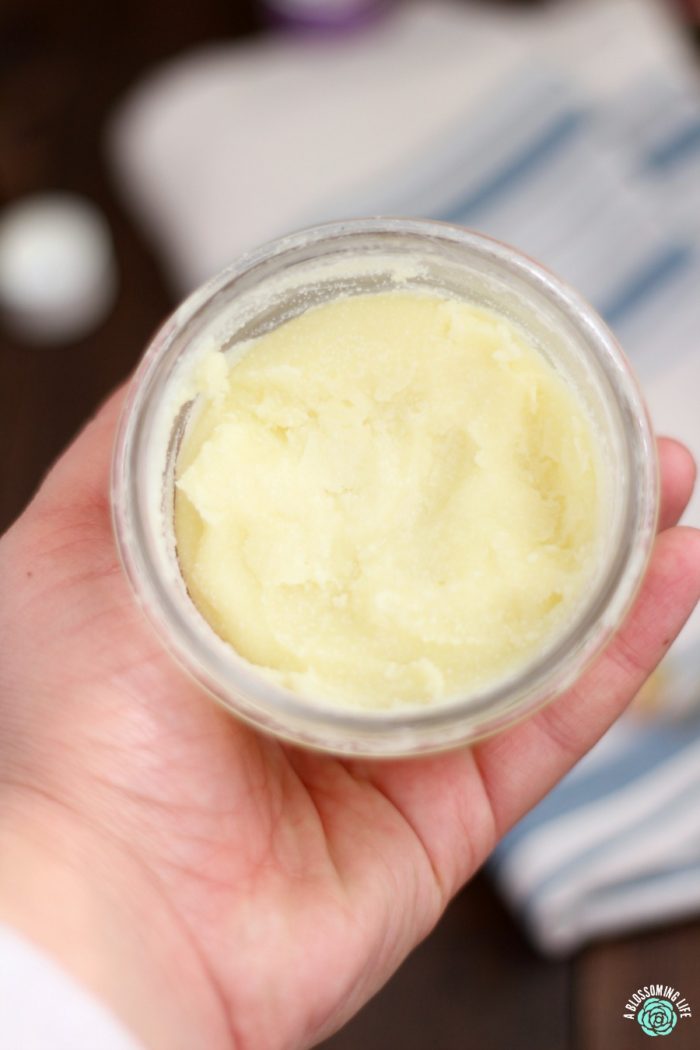 Or a few weeks back, we were at the beach and August was wearing a pair of sandals that are a size too big. That girl played and played and played some more out on the sandy shoreline. Never complained one bit. When we finally got back to the car to take her shoes off, her poor ankles were "ate up" (that's a country term meaning either scraped up or lots of bug bites). They were covered with cuts and were bleeding. After washing and cleaning her up, I spread this boo boo cream on the cuts and covered them with bandaids. In no time, they were feeling better and healing, and August was one happy girl to be covered in bandaids.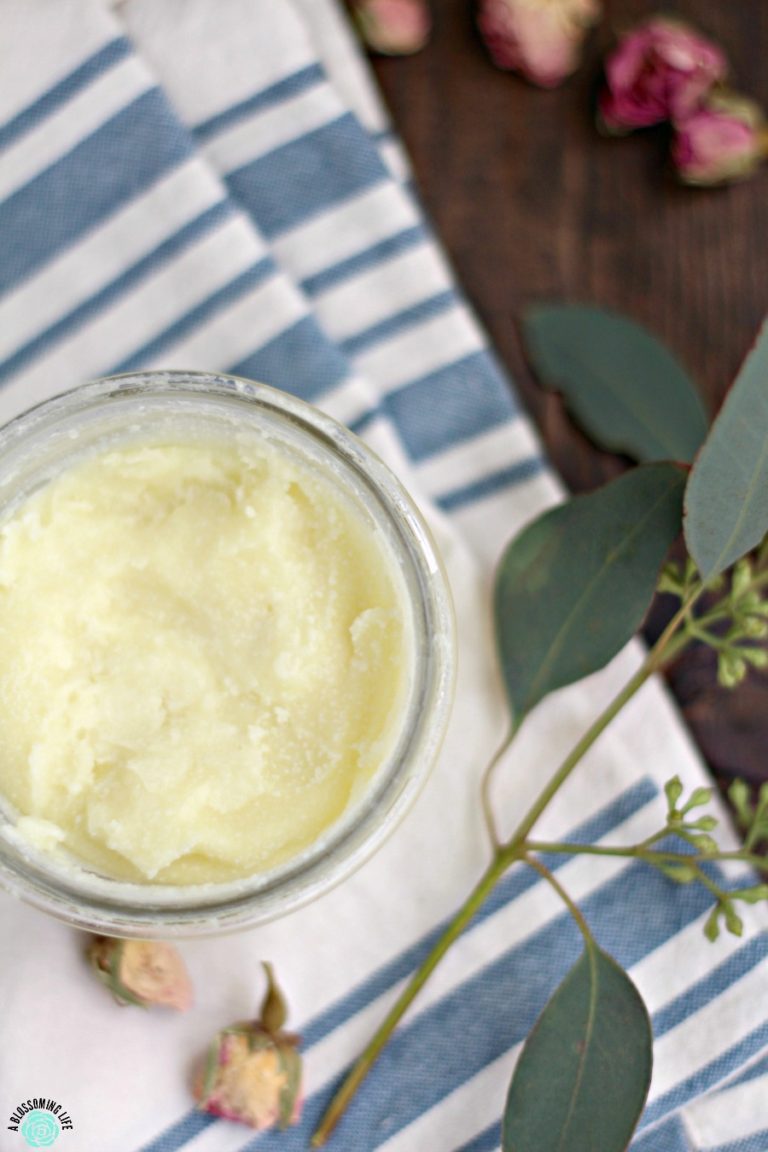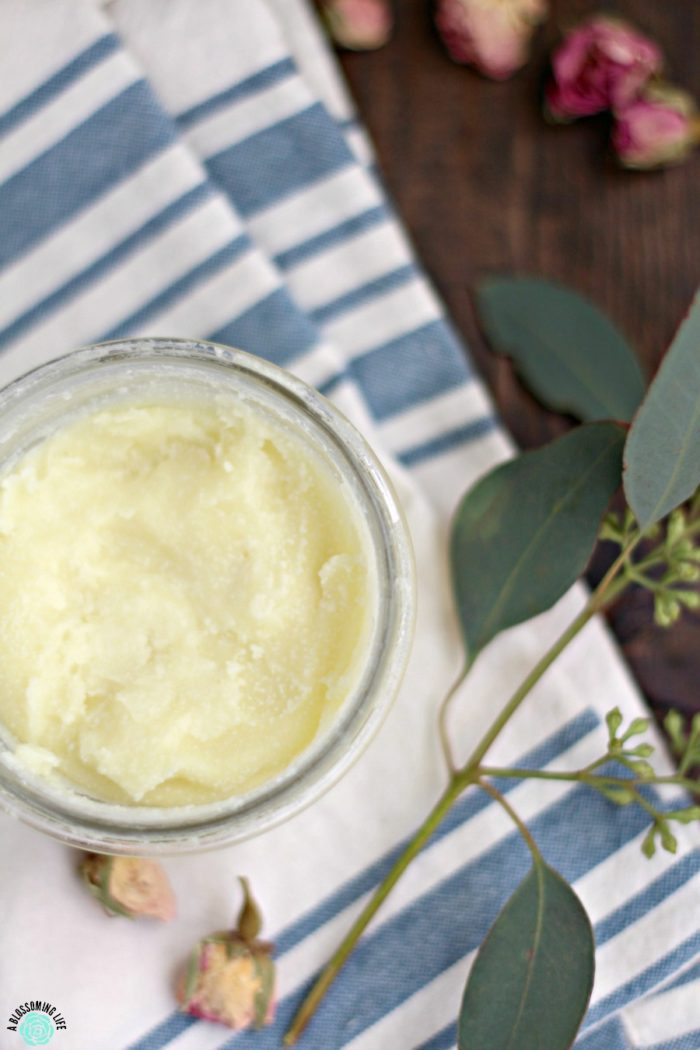 Homemade Natural Boo Boo Cream
Ingredients:
Directions:
In a double boiler, add first three ingredients until melted.
Mix in vitamin E and essential oils, pour into container, and allow to cool completely.
To use: Clean cuts, then apply a small amount of boo boo cream to the cut and cover with a bandaid.
Do your kids get hurt a lot? Mine little girl is pretty cautious. Let's see how baby boy turns out.
This post contains affiliate links. Affiliate links help support A Blossoming Life at no extra cost to you.
Post updated November 2018