Natural Homemade Stain Remover
Homemade stain remover is made with just a few simple natural ingredients and is effective with treating a variety of stains. You will be amazed at how well this DIY stain remover works. Follow my tips below to make your own stain remover.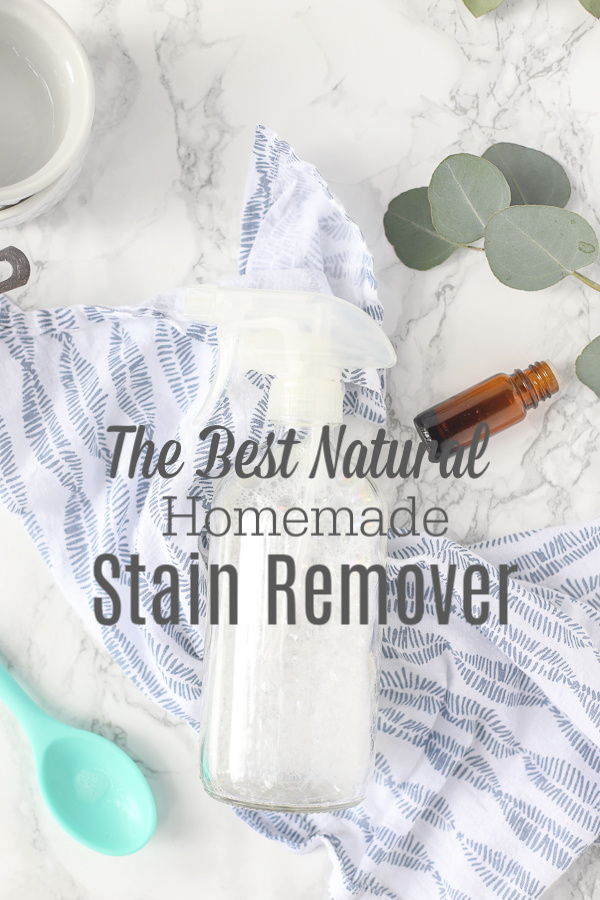 Ohhh stains… How I loathe you, yet as being a mom with two young kids you bet your bottom then are part of our normal routine.
For the longest time, mostly with the kids clothes, I just let them happen and would only really try to get out the stains on clothing I actually cared about. Leaving the other clothes to become everyday play clothes.
But I have a dress loving princess who loves to jump in puddles and mud. So something had to change… and it was my outlook on cleaning clothes with stains…
Being the extremely cheap and natural person that I am, I had to create a natural recipe that was effective.
Luckily, with just a few ingredients this recipe came together in no time and I was shocked at how well it works.
Zucchini stains from a recipe testing… gone. Blueberry stains from a messy 1 year old blueberry monster… banished. Chocolate, grease, ketchup… this recipe has worked on so many stains it's crazy.
It may have even worked on blood…
The following are affiliate links. We are a participant in the Amazon Services LLC Associates Program, an affiliate advertising program designed to provide a means for us to earn fees by linking to Amazon.com and affiliated sites.
Ingredients you will need:
Hydrogen Peroxide is a H2O2 and is a great natural stain remover. Many "natural bleach alternatives" are made with the main ingredient being hydrogen peroxide. It isn't very stable and will lose effectiveness with light so store it in a dark bottle or hidden from light.
Natural Dish Soap – helps cut grease and remove stains. I've scoured the internet for the best natural dish soap with a low EWG rating. Personally, I use Ecos brand because it has a great rating.
Baking Soda (optional) – If your really dealing with a tough stain, sprinkle with some baking soda and spray with this homemade stain remover and scrub. Also great for deodorizing stank.
Lemon essential oil (optional) – this can help cut grease.
Tips For Making Homemade Stain Remover:
You can make this into small batches.
Hydrogen peroxide becomes less effective when exposed to light, so use an amber bottle, keep out of light, or just make in small batches.
Add lemon essential oil for more grease cutting power.
Test on clothes first to make sure it will work without ruining your clothes (I've never had a problem with this so far).
Pre-treat your stain before throwing it into the wash. Treat the stain as soon as possible and allow to soak for about 5-10 minutes before washing.
How do you make natural stain remover?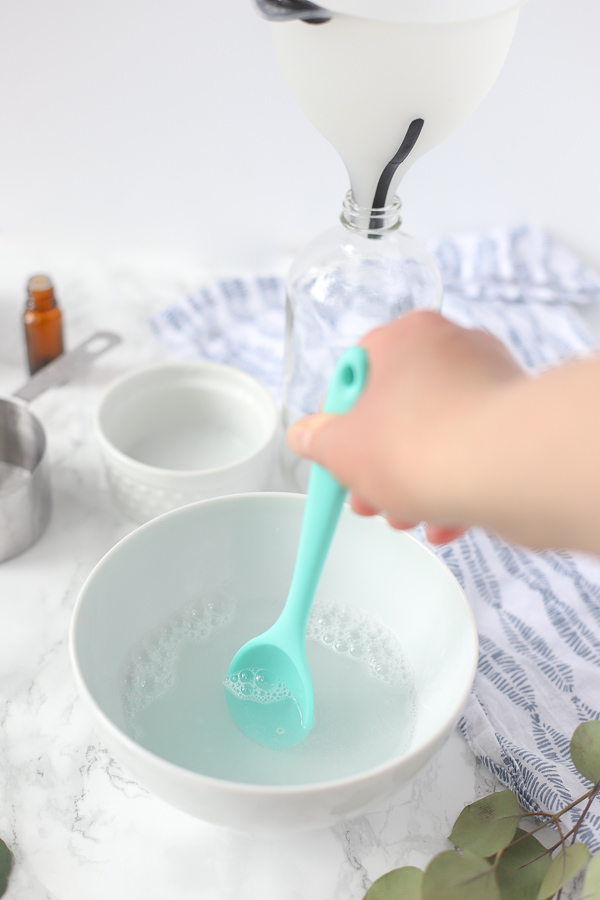 Step 1:
Mix together hydrogen peroxide and natural dish soap.
Step 2:
Pour into a bottle.
Step 3:
If you need extra grease cutting power you can add 10-20 drops lemon essential oil.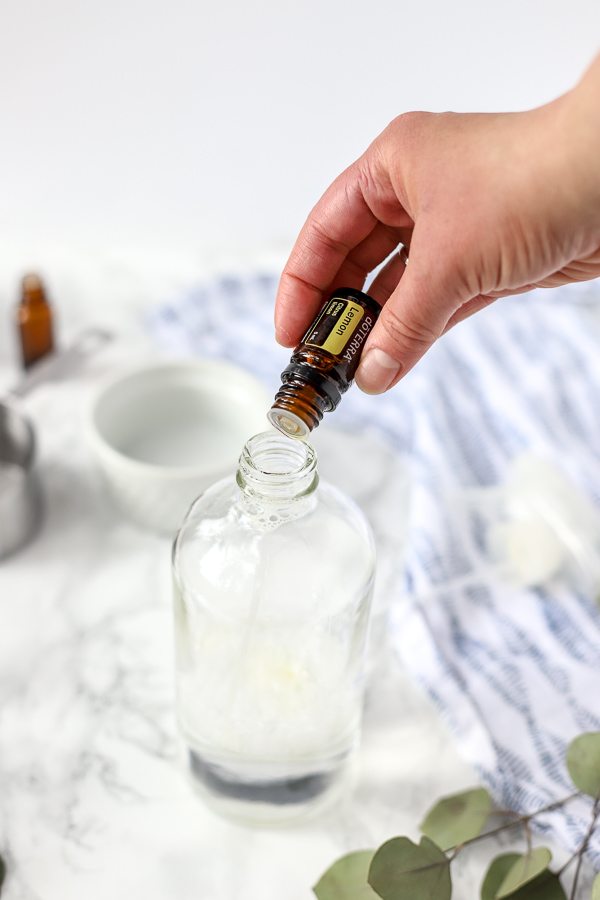 How to use Homemade Stain Remover: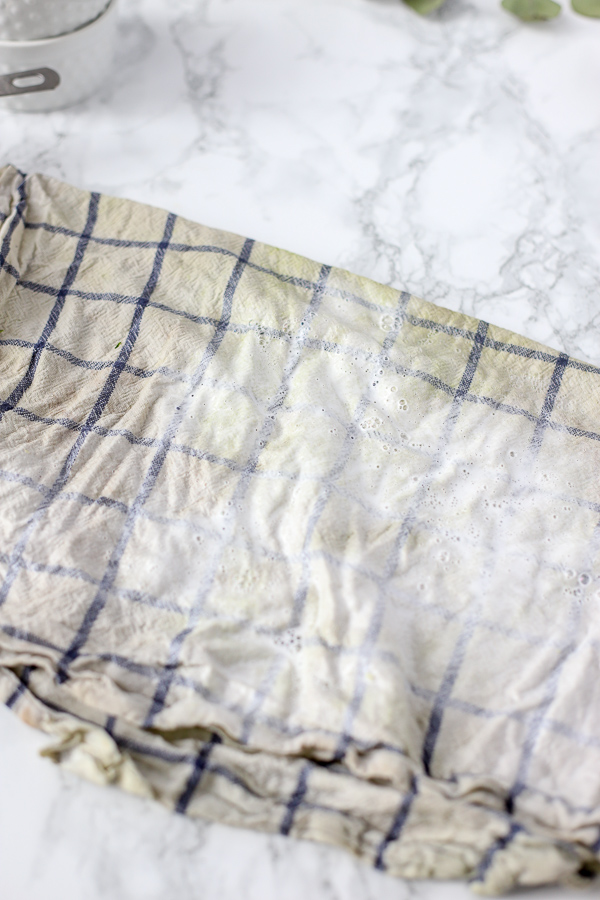 Spray liberally on stains. Allow to sit for 5 minutes or so before washing. Toss in the washer and wash. Check stain before throwing in the dryer. If stain persists, apply again and wash.
*Note: it is always a good idea to test this stain remover on clothes before using to make sure it doesn't ruin your clothes.
How can I get stains out without stain remover?
You can make your own stain remover like this one or you can try a variety of things. I love to use Branch Basics and Oxygen Boost when I don't have this recipe available. You can also try a baking soda and soap mix with a little vinegar.
Is vinegar a good stain remover?
Vinegar can get a variety of stains out although I have never had the best luck with it.
If you are looking a product you don't have to make yourself try these…
These are products I would personally buy if I had to. They have a A rating on EWG.
Branch Basics and their Oxygen Boost works great. I love this all natural brand that can go from the kitchen to the bathroom and everywhere in between.
Attitude Laundry Stain Remover – Fragrance Free.
Sun and Earth On The Spot
Earth Friendly ECOS Stain + Odor Remover
Fit Organic Laundry and Carpet Stain Remover (Baby too)
Want more natural cleaning recipes and tips? Check these out!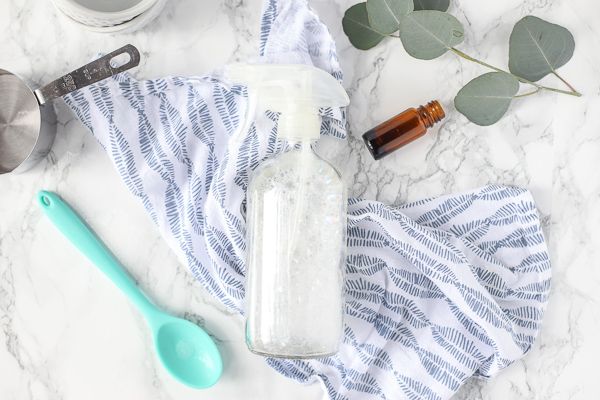 Natural Homemade Stain Remover Recipe
Ingredients:
1/2 cup hydrogen peroxide
1/4 cup natural dish soap – I use Ecos because it is an effective and natural option with a score of 1 on EWG.
20 drops lemon essential oil (optional)
1/2 tbs baking soda (optional)
Directions:
Mix together and pour into a spray bottle.
To use: Spray liberally on stains. Allow to sit for 5 minutes or so before washing. Toss in the washer and wash. Check stain before throwing in the dryer. If stain persists, apply again and wash.
Do you hate pre-treating clothing? What do you normally use to remove stains naturally?