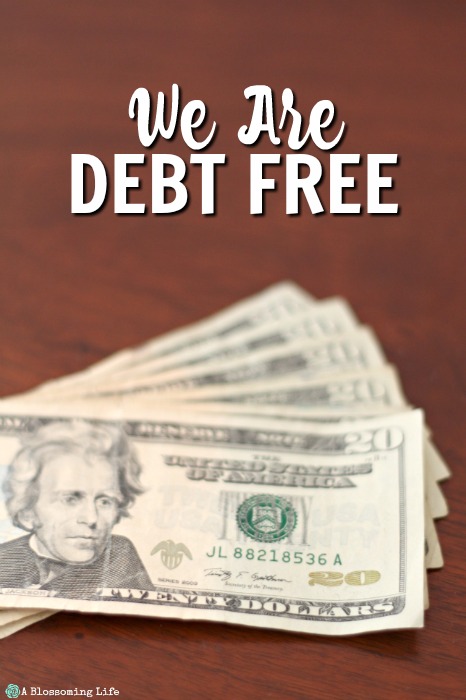 I could scream this from the top of the mountains. We were on our way to Springfield Illinois last weekend for a delightful spring wedding. I was sitting in the passenger seat curled over, since I still had food poisoning and was trying not to toss my cookies. That morning was glorious. I woke up feeling amazing. You know, the kind of amazing when you've been sick for 2 days and all of a sudden you feel fine. Where you imagine that you are frolicking in a field right out of the Sound of Music. Yea, so we decided to go to the wedding last second. Two hours into the ride it hit me again. Ugh. My husband looked at me and said "guessssss what?" So I responded "uhhhhh what?" Then he said the most glorious thing… "Honey I payed off the car yesterday, it's officially ours!" SAYYYYY WHATTTT? I then perked up, got all excited, and said "driving a car you own is so much better than one you're still paying for."
Our goal was to pay the car off before before I quit my job. My last day was Thursday and we paid off the car the Friday before. Praise God. Our only debt now is the house. If you missed it a few weeks ago I shared how our no spend month was a total failure and how my computer decided to poop out. Well we used a store credit card to purchase it (not something we would normally do) since it would save us a couple hundred dollars. So it was kind of like we put ourselves back into debt as soon as we got out of debt. But we paid it off right away. So yea. Out of debt, back in debt, and out of debt again! Yay. We would have paid off our debt faster, but last year in the midst of a home renovation we had to replace all of the electric in the house, pay more taxes than expected, and pay for a porch renovation at the same time. But God provided and we didn't have to do into debt to pay for it.
We plan to not get back into debt. How will we do this? By continuing to save and budget, budget and save. We plan to put what we were paying on the car towards retirement and our next car. Which will hopefully be in like 5 years. We will also be saving for a few bigger items like a new roof, water heater, and maybe even a new air conditioner eventually. Hopefully that will all be a few years away and knowing our luck it will all happen at the same time! Luckily, God always provides! Words can't express the feeling of not being tied down by debt. Breath of fresh debt free air.
Are you trying to pay off debt? Or have you already payed your off?
You may also like….